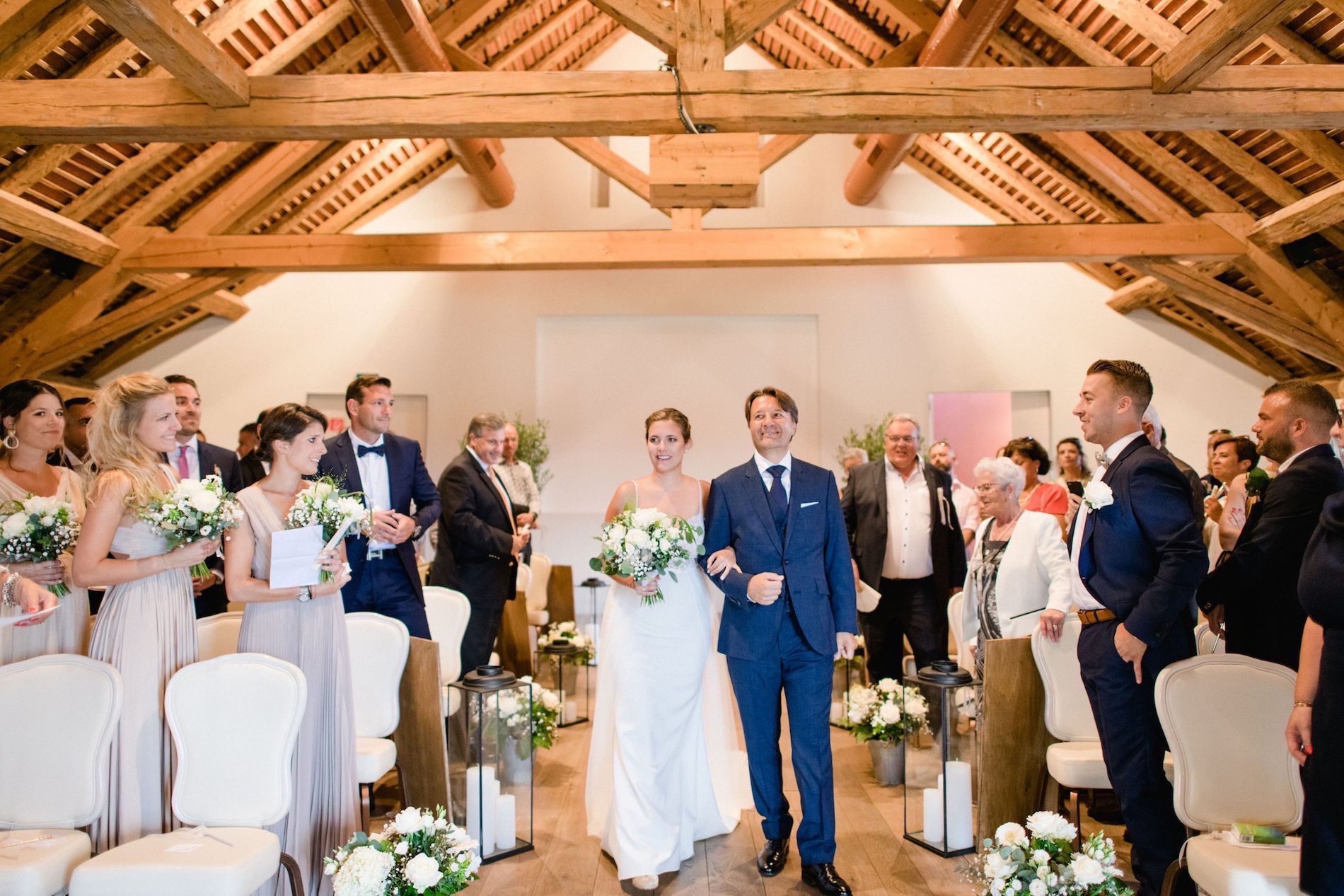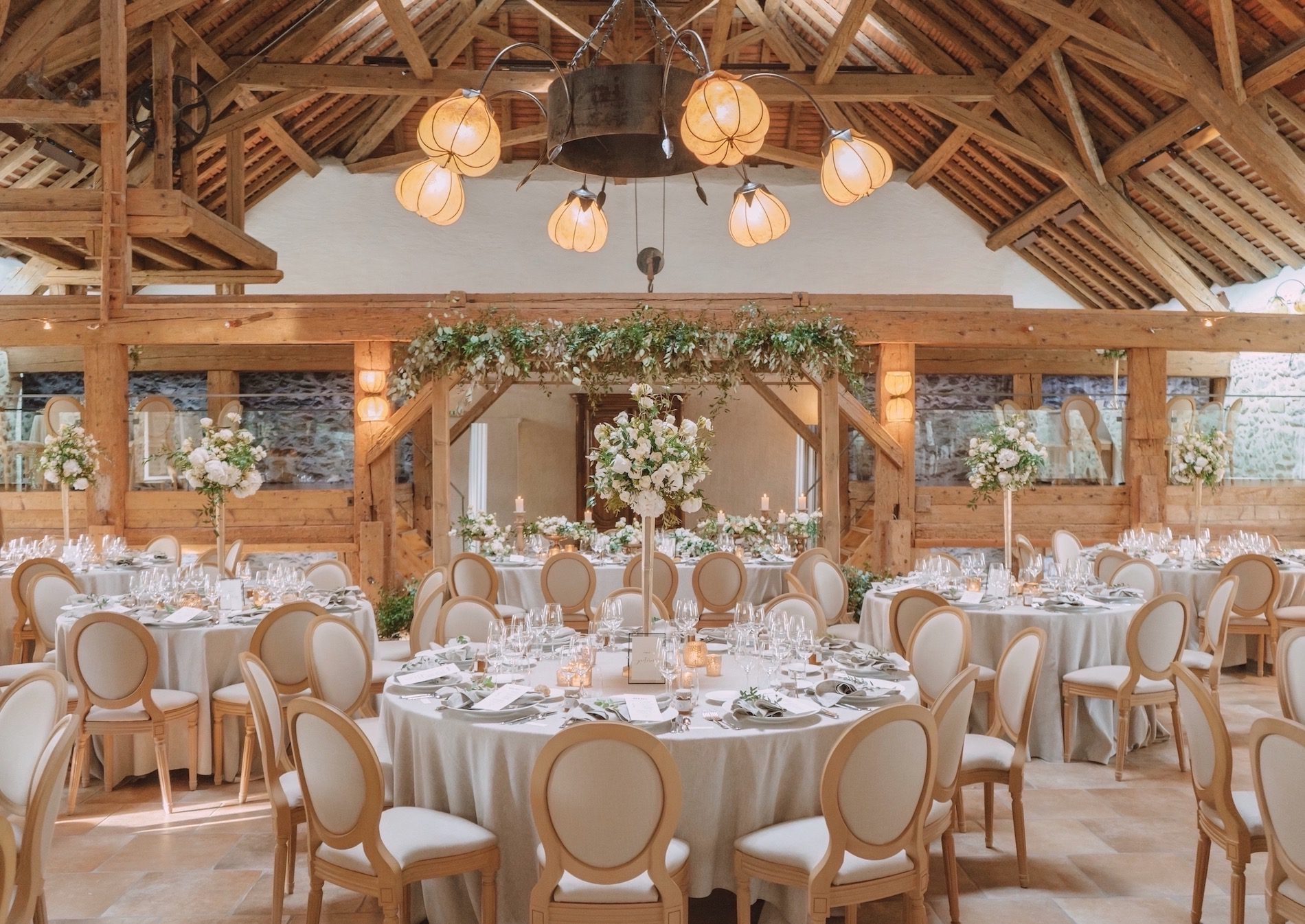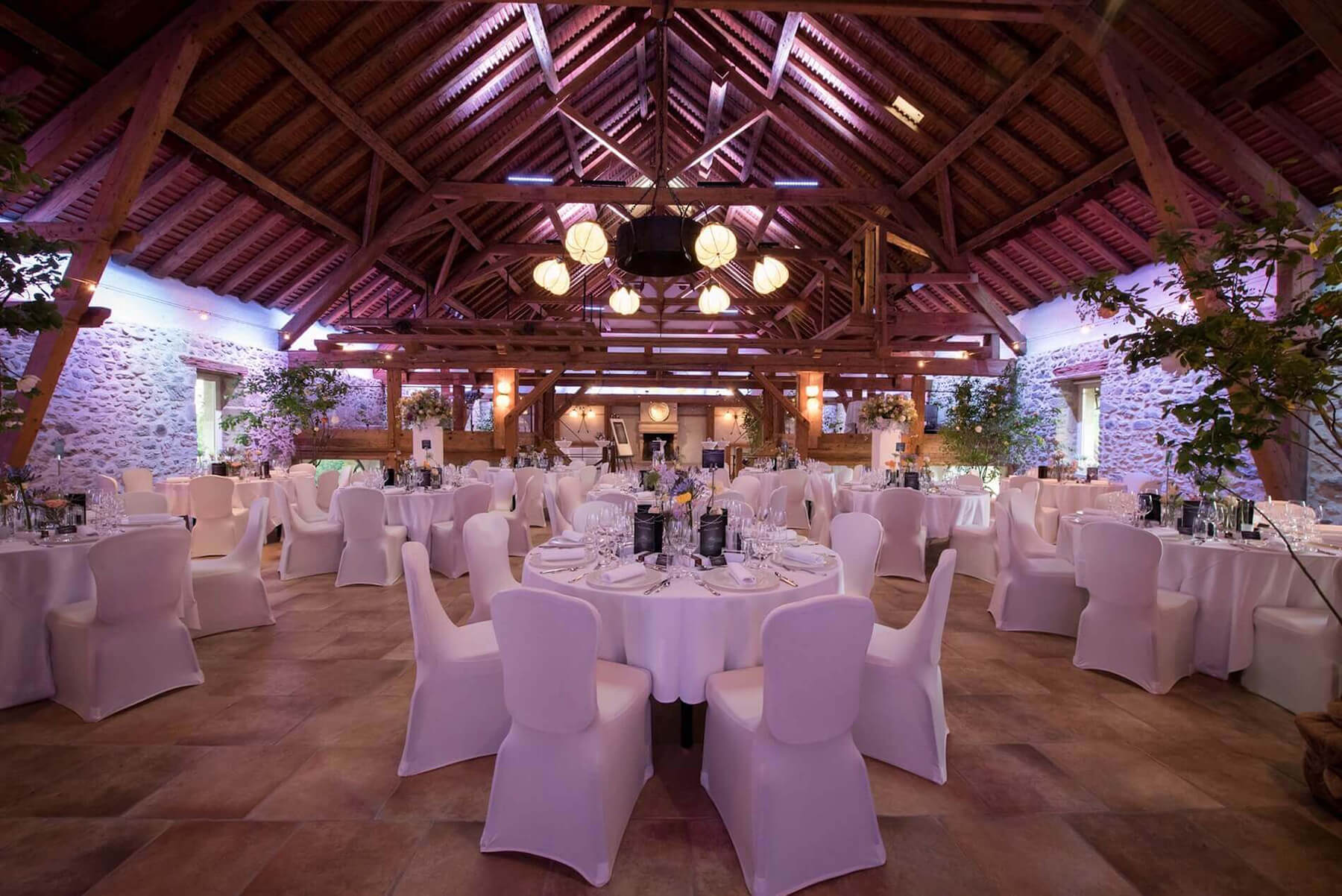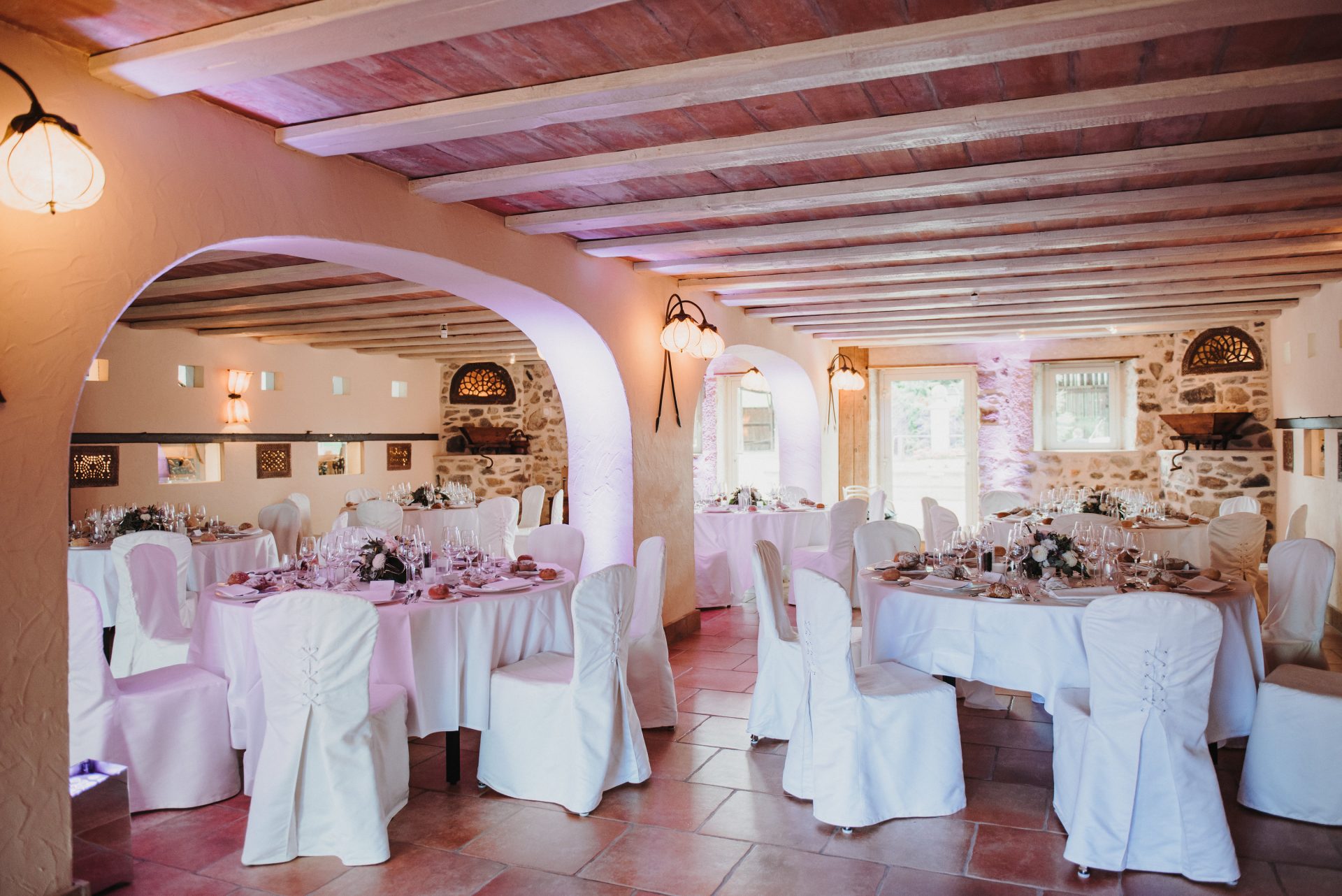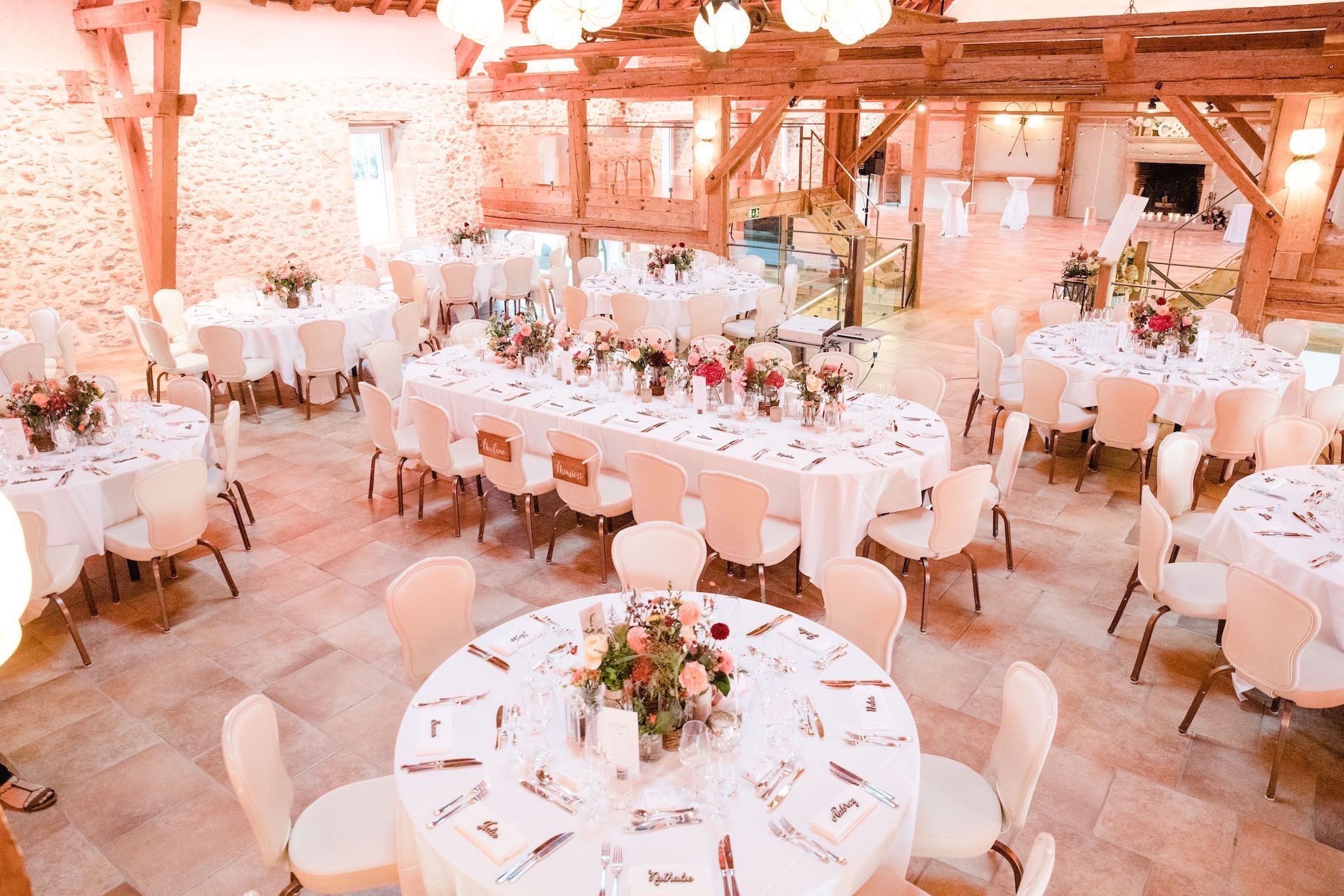 For your wedding dinner, you can choose between the Iris room which can seat 20 up to 75 guests and the Dorianna room which has a capacity of 40 to 300 people, including dancing space.
Iris is an elegant room located on the ground floor having a direct access to the gardens. It has its own bar and private entrance. Ideal for cocktails or sit-down dinner, it is air-conditioned. A fully equipped kitchen and cloakroom with 5 WC / 1 WC for the handicapped are included.
The Dorianna room is located on the first floor. This exceptionally large and magnificent room has an ancient fireplace, a 12-meter vaulted ceiling with original beams and four platforms offering infinite possibilities for unique entertainment. Its layout is suitable for intimate evenings or banquets for up to 300 people. A fully equipped professional kitchen is situated on the same level. Cloak- and washrooms with 8 toilets are located on the ground floor.