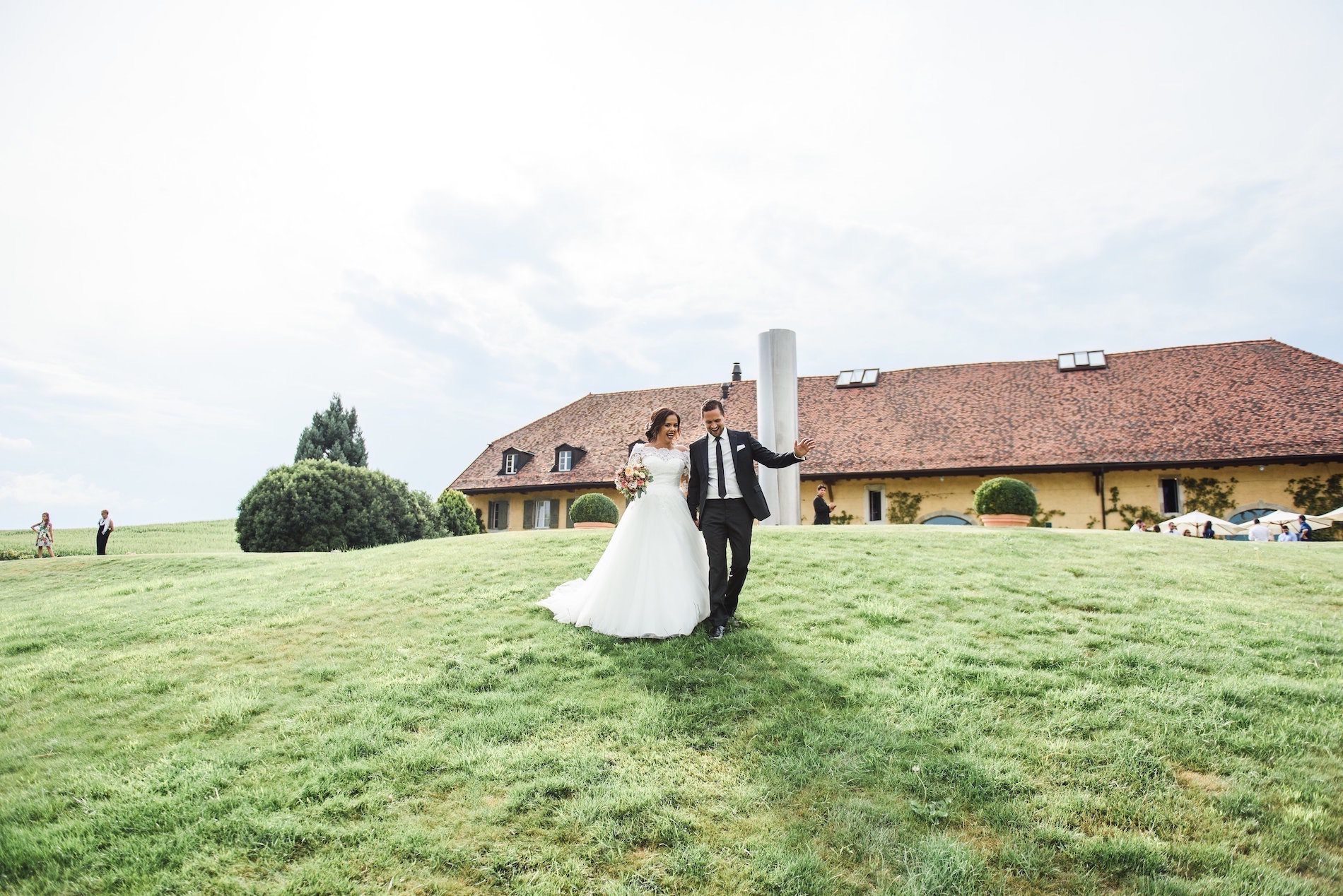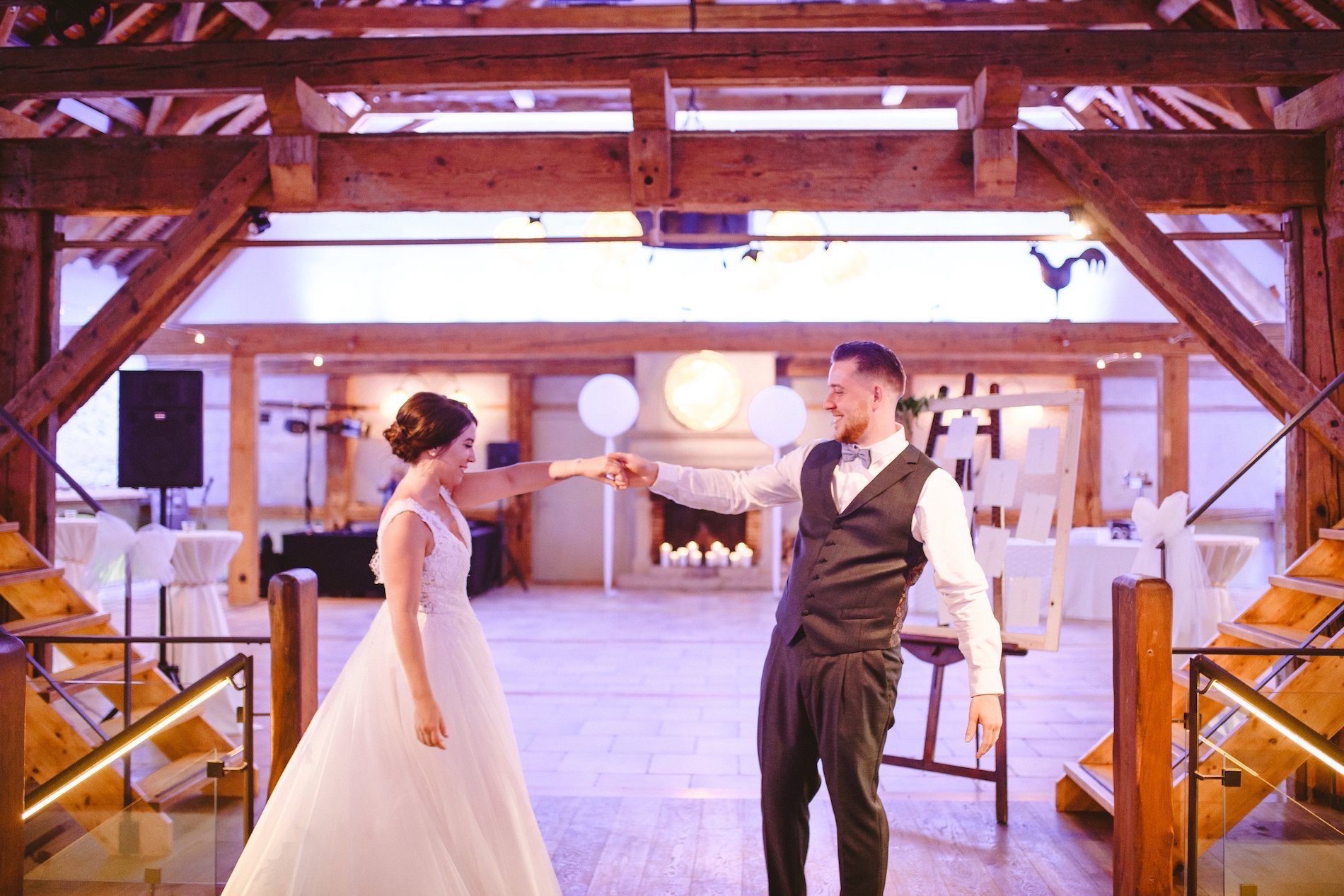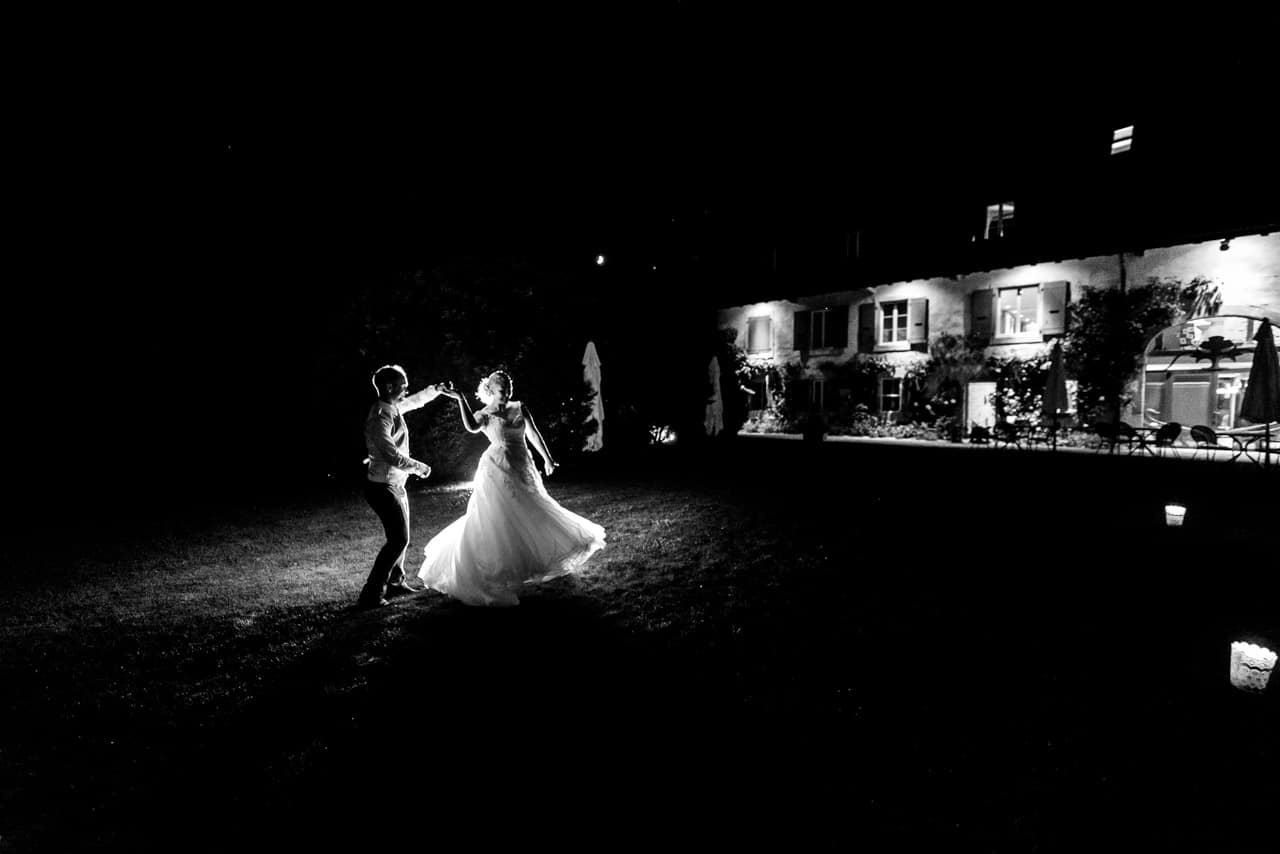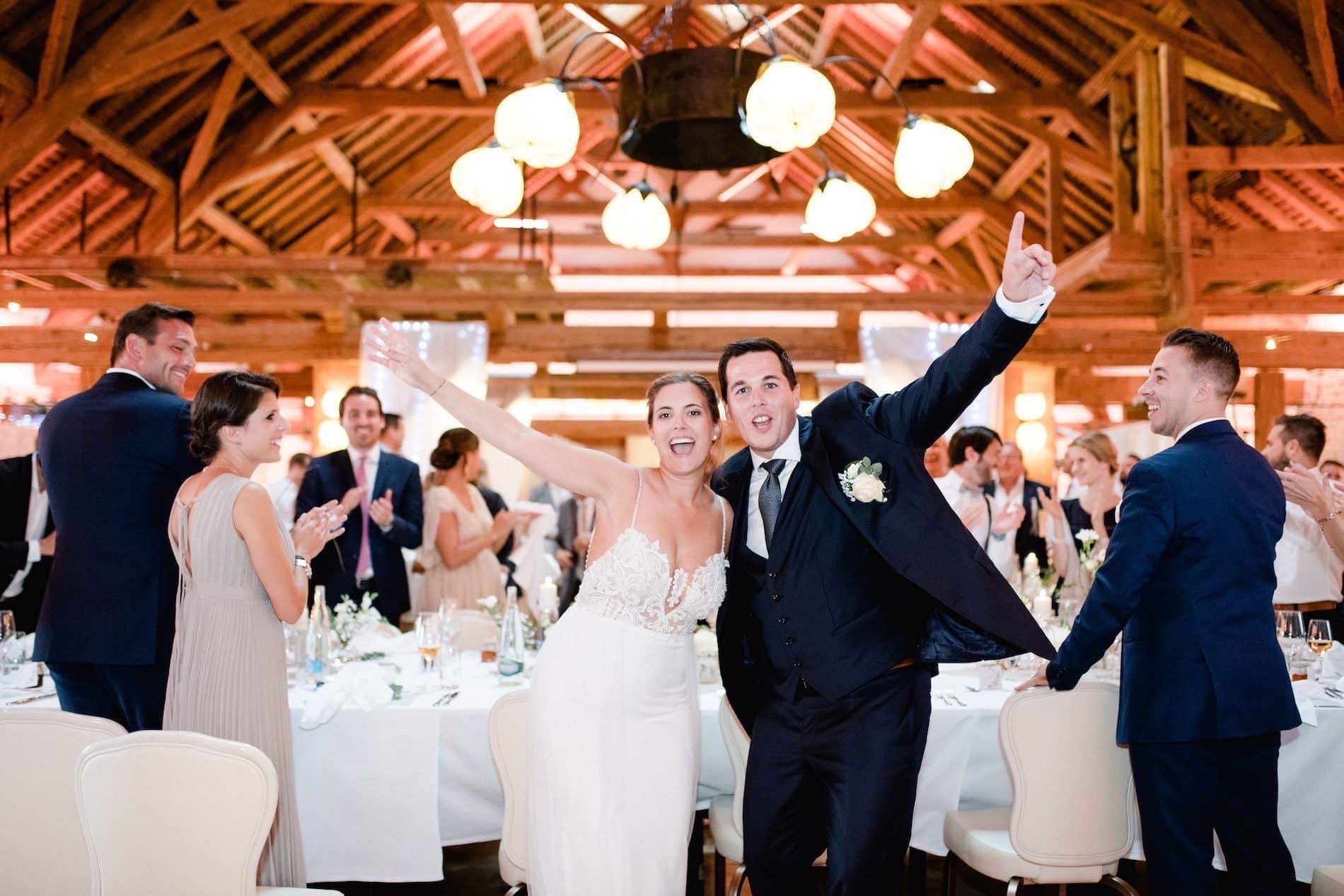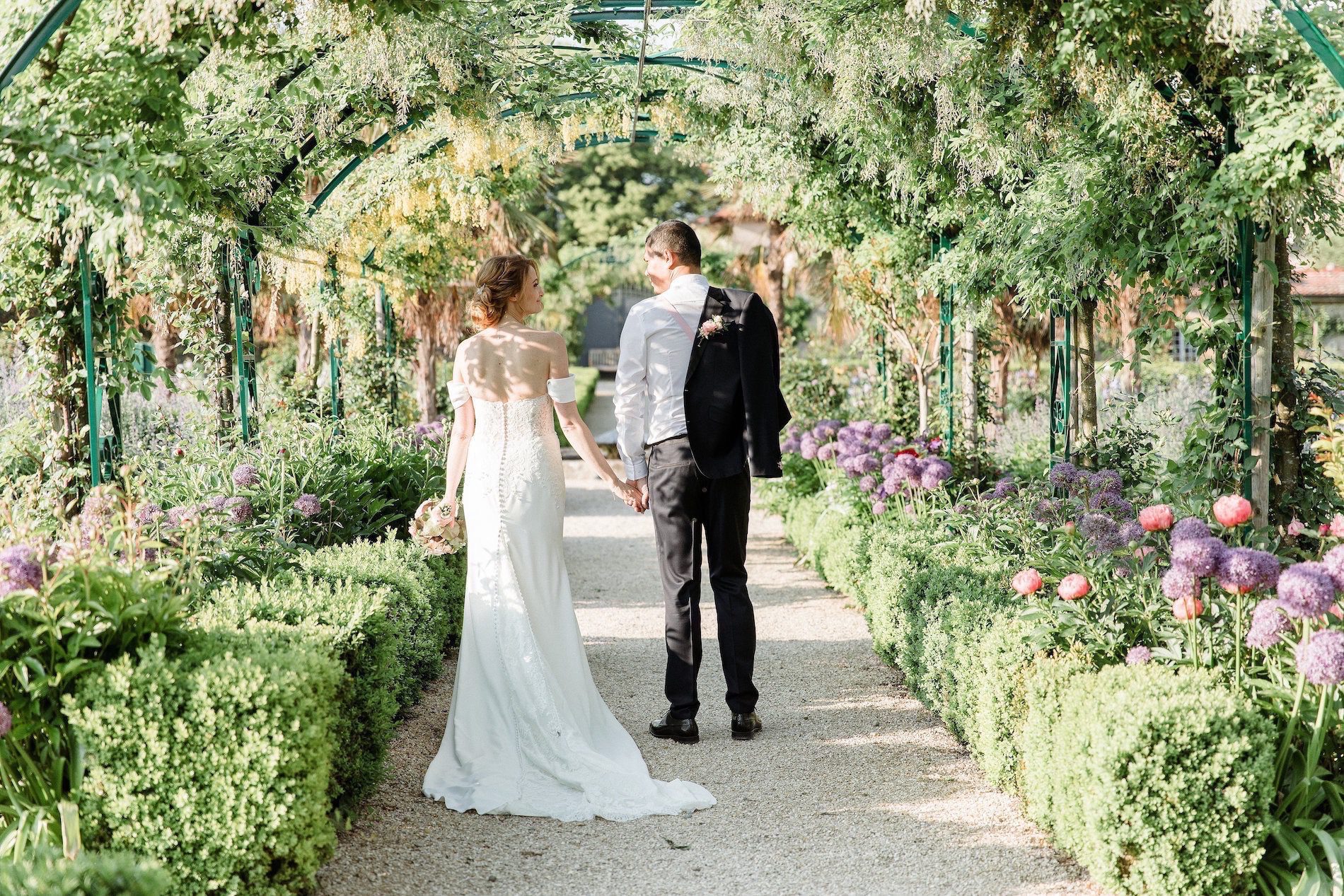 Overlooking the famous Iris gardens of Château de Vullierens, with a beautiful view of the Alps and the Mont Blanc, Portes des Iris offers an idyllic setting for an unforgettable and romantic wedding. This historical building brilliantly has been restored and transformed into a unique venue for religious or civil ceremonies, cocktails and receptions.
Whether you decide to organise a cocktail, a stand-up dinner or a full banquet, Portes des Iris can offer the perfect configuration for an intimate gathering or a larger event. Also your guests can enjoy this special occasion through the evening into the night: you are welcome at Portes des Iris until 4:00 a.m.
Portes des Iris is an officially approved venue for civil ceremonies, our largest room can hold up to 270 guests. Religious ceremonies can take place on the terraces, the gardens of the estate or in the beautiful village church within walking distance which is available for multi-confessional weddings.
Our wedding planner will be happy to assist you with every detail in planning and organizing your wedding.