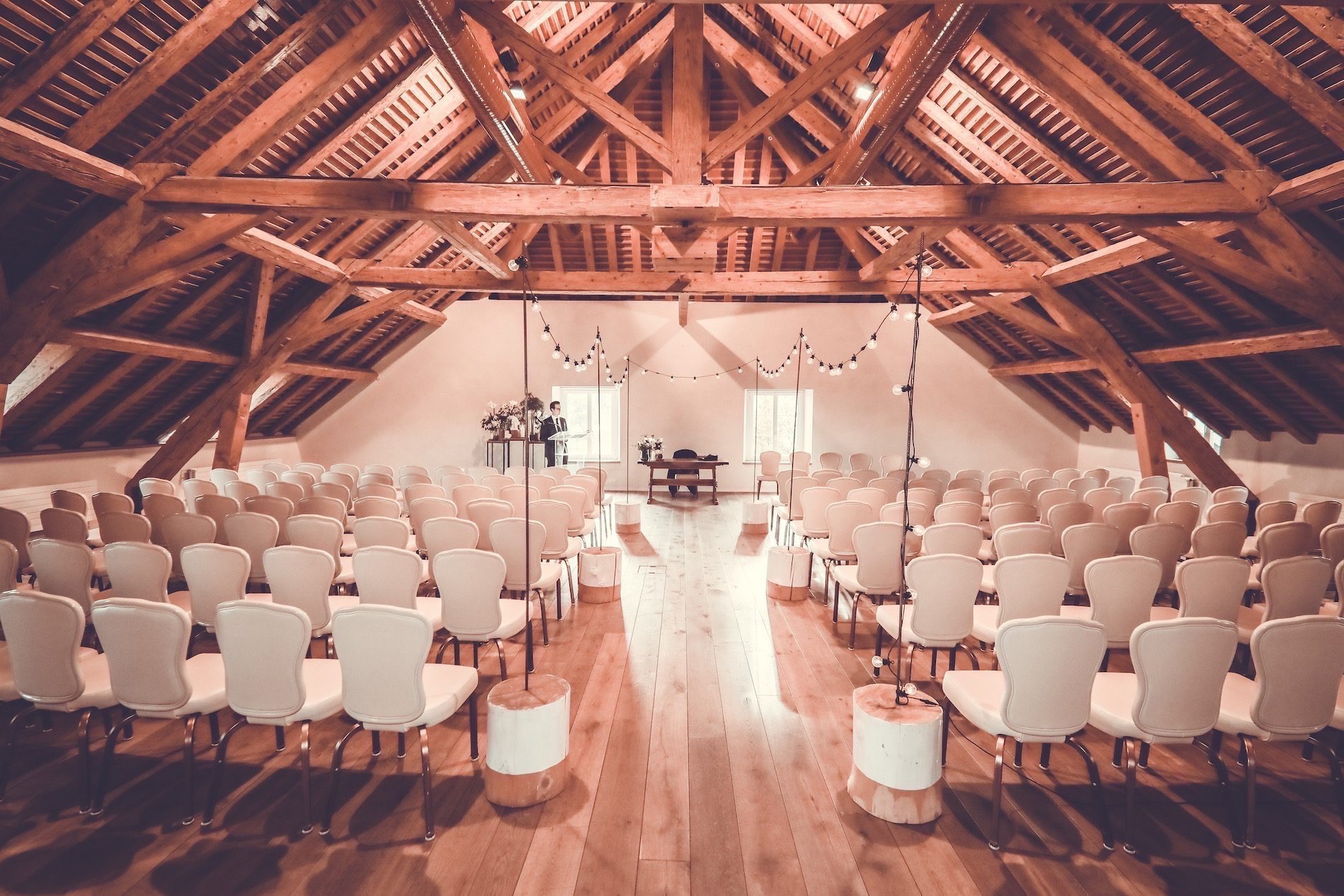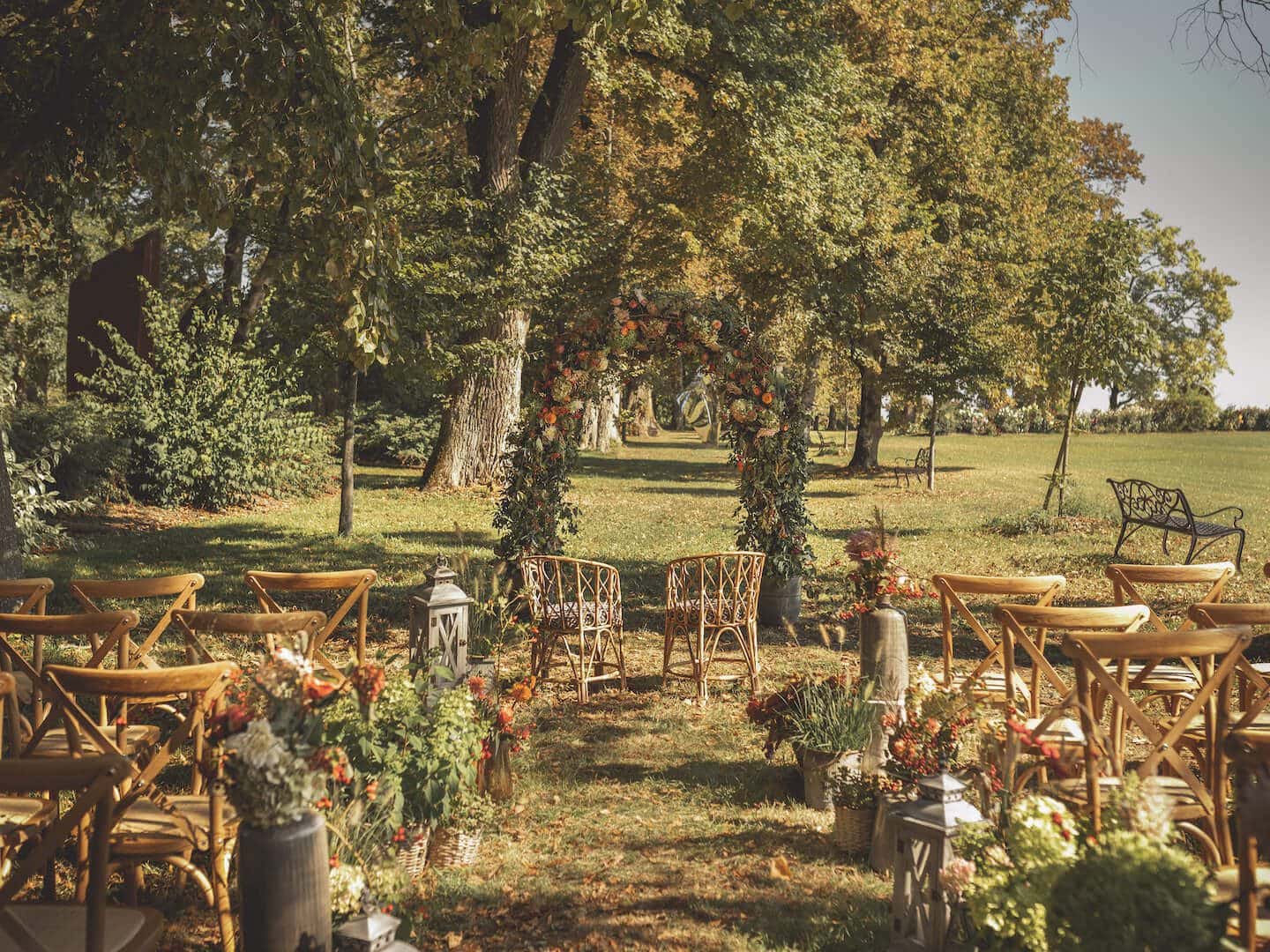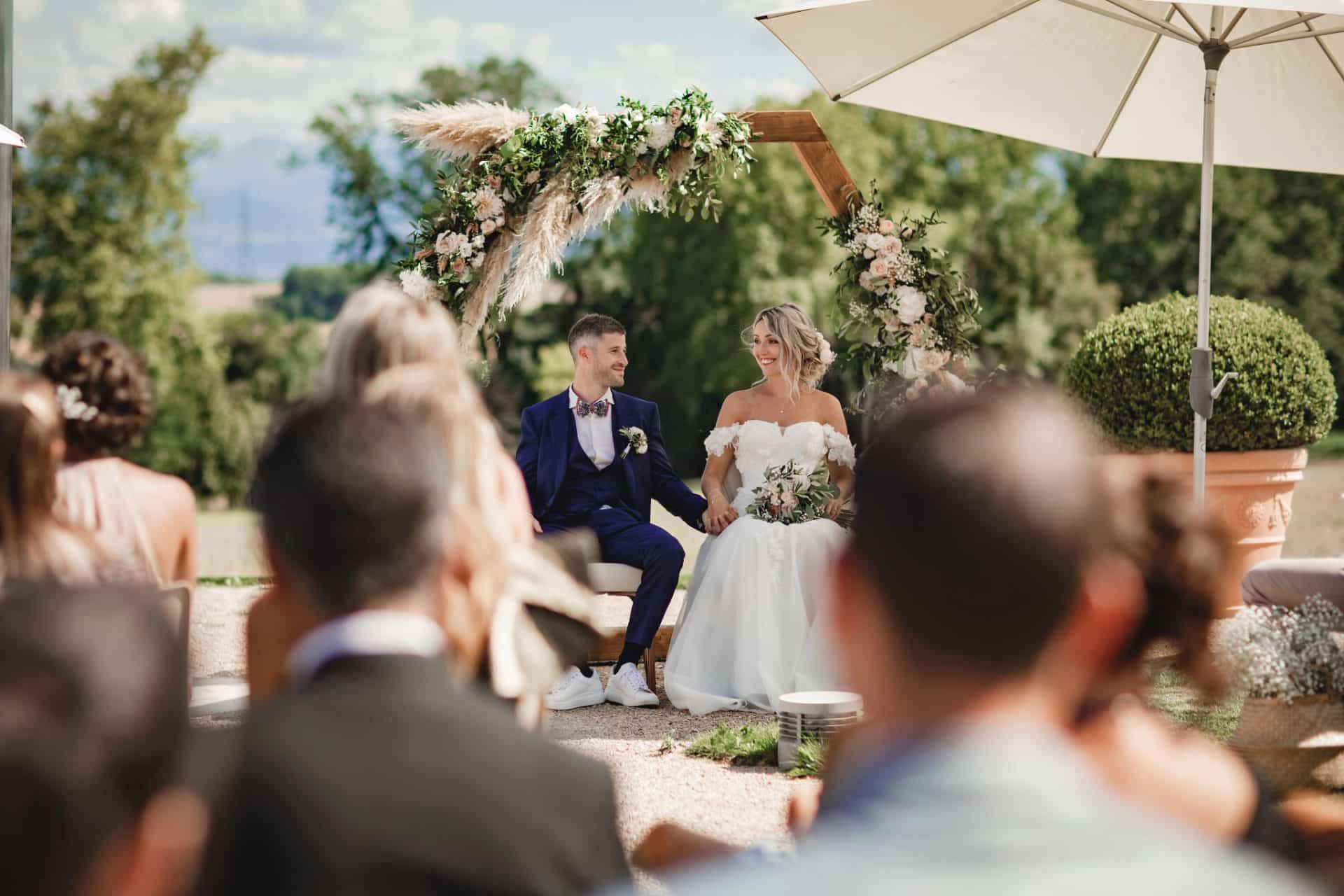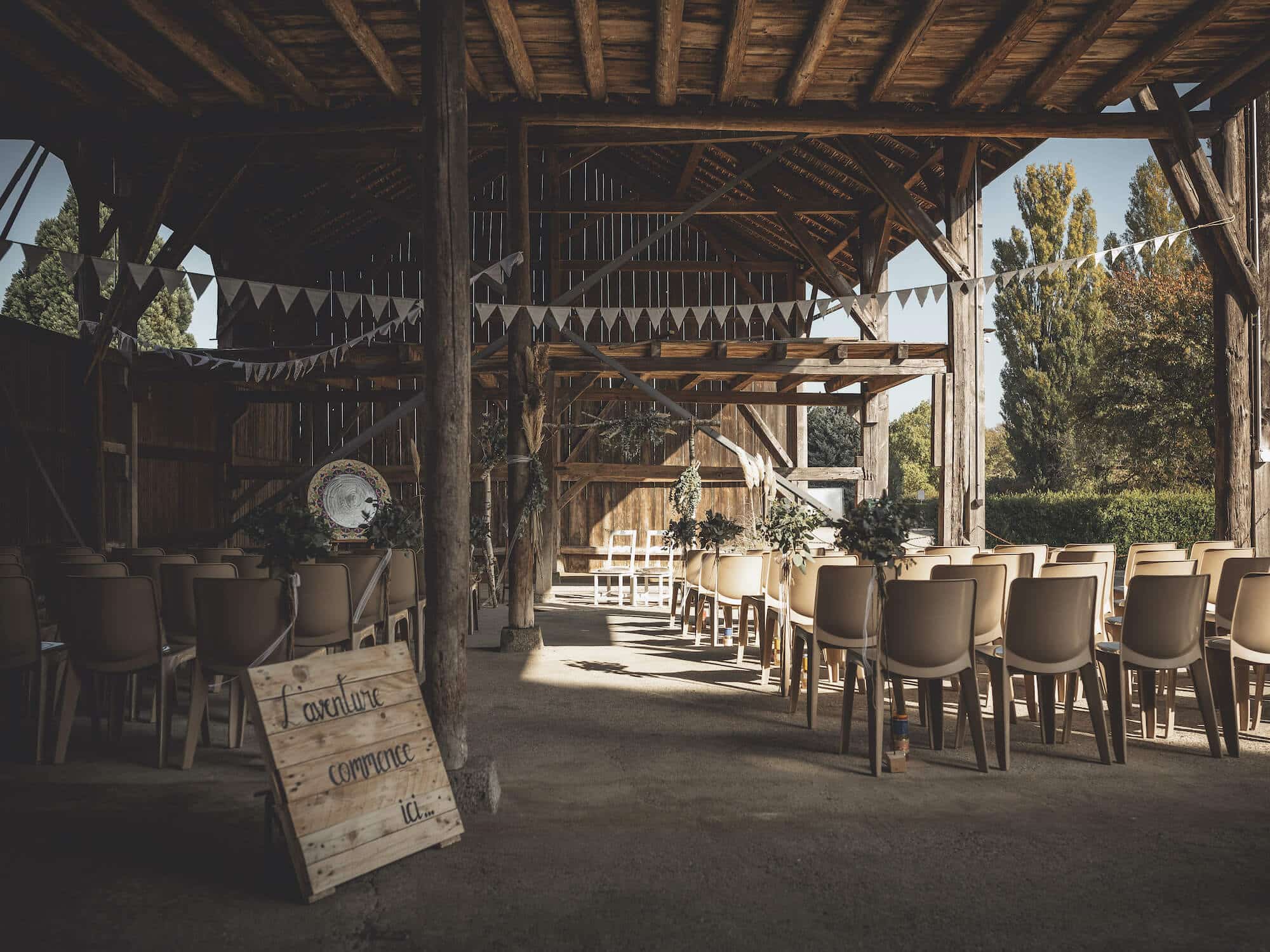 Organize your civil wedding, religious ceremony or secular blessing in one of our beautiful halls, outdoors on our terraces while enjoying the breathtaking view of our garden, in the heart of our gardens at the foot of the trees or under our old barn.
Portes des Iris is recognized by the Canton de Vaud Civil Registry Office for the celebration of civil ceremonies, and the two halls provided for this purpose can accommodate from 20 to 270 people. Civil ceremonies can be celebrated at Portes des Iris every Thursday, Fridays or Saturday, upon availability. As for religious or secular ceremonies, they can take place either inside or outside on our premises or at the village church, accessible on foot.
Having hosted the most beautiful celebrations in the region, we share with you on our blog our ideas for decorations  or the most beautiful churches in the area.