Julie Haering, marketing coordinator at Château de Vullierens
Tell us about yourself, your background, your studies, your interests.
My name is Julie Haering, I am 24 years old and I have always lived in Sullens where I feel very well. After having made a very enriching commercial apprenticeship at Nestlé SA, in Vevey, I validated my knowledge by obtaining a professional commercial maturity in economy.
I then went to Sydney, Australia to study for 9 months. This experience not only allowed me to improve my English, but it also gave me the opportunity to live in a different environment, far from home, and tested my ability to adapt to a new country and a new culture. It also gave me a new perspective on my country and allowed me to appreciate and take pride in the wonderful qualities of Switzerland, which I now love even more!
In my free time, I enjoy spending time with my family and friends, whether it be over a good meal, with a tennis racket in hand, or on a mountain top hiking.
What brought you to Portes des Iris? What attracted you?
I was told by the job by a friend of mine who was an intern at Portes des Iris. We talked a lot about her work and her tasks. I immediately wanted to discover this fantastic place for myself and I applied to take over her position when she left.
First of all, I did a one-year internship which allowed me to familiarize myself with the event part, Portes des Iris, and the tourist part of the domain, Château de Vullierens. Then the activities developed and a position was created and given to me in 2018.
I was attracted by the diversity of events as well as the 5* service that Portes des Iris offers. As for the Château de Vullierens, its family history and heritage immediately motivated me, followed by the variety of activities offered at the estate. Whether you come with family, friends, as a couple or solo, there is always something new to do and discover. Also, after 3 years of experience in a multinational company, I wanted to find a smaller and more family-oriented structure.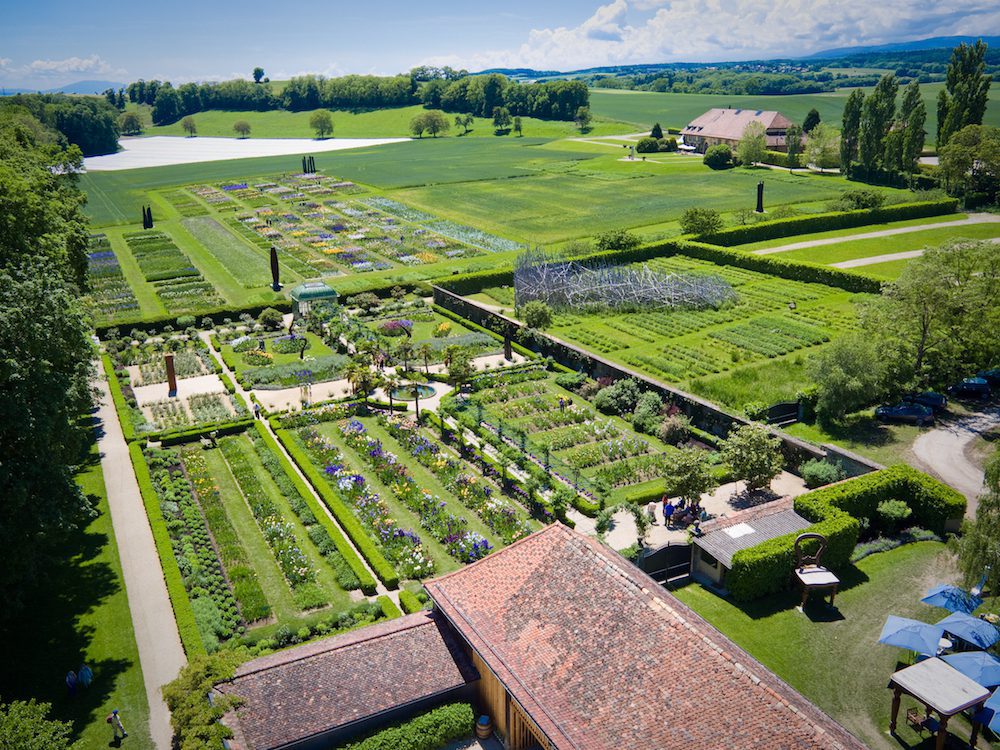 Your internship finally evolved into a permanent position, what are your tasks?
I take care of everything that concerns Château de Vullierens, the leisure part of the domain. My activity is divided into 2 main sections:
Marketing and communication
Management of projects related to the seasonal opening of the Gardens
The second point is the part that occupies me all year long between preparation, opening period and closing. My main activities include the recruitment of the staff for the season, the search for suppliers for our store, the creation of a program of entertainement, the logistics of the installation of the sculptures, etc. For the marketing: the management of social networks and the website, the printing of various supports as well as the contact with the press and the tourist offices.
On the other hand, I also support the event team of Portes des Iris when necessary.
What do you like most?
The diversity of tasks without any hesitation! At Château de Vullierens, there is no day that is the same! When I arrive in the morning, I never know how the day will go and that is precious, no routine possible. I also really appreciate being on site, during the big opening days, coordinating the different activities planned, managing the staff, solving unforeseen problems and, of course, informing the visitors. Watching them leave with stars in their eyes is my greatest reward.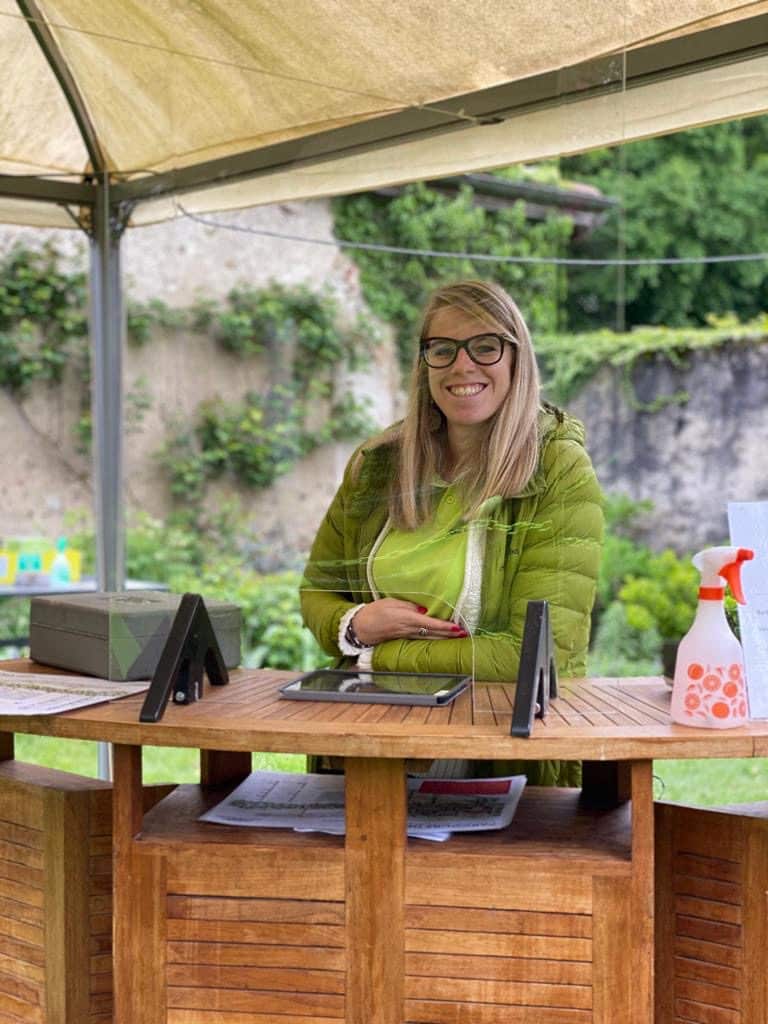 Your position did not exist, what have you put in place, have you witnessed change since your arrival?
Château de Vullierens has become an experience and not just a visit to a beautiful garden and iris field. There is now something for everyone: wine lovers, art lovers, culture lovers and flower lovers as well as families and groups. The development has also been felt in our entertainment program, which has been greatly enriched by offering activities throughout the year (such as an open air cinema, wine tours, children's days with foodtrucks in the courtyard of the Château or an immersive show by night). I have also noticed that the clientele is getting younger, especially thanks to the different activities for families that we have been offering recently and I am very happy about that!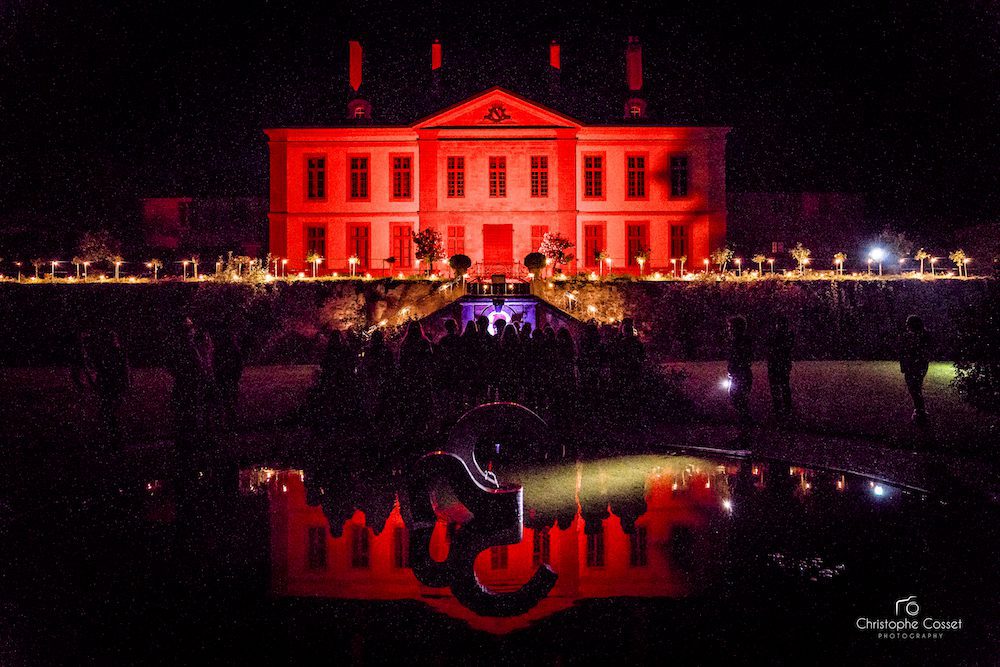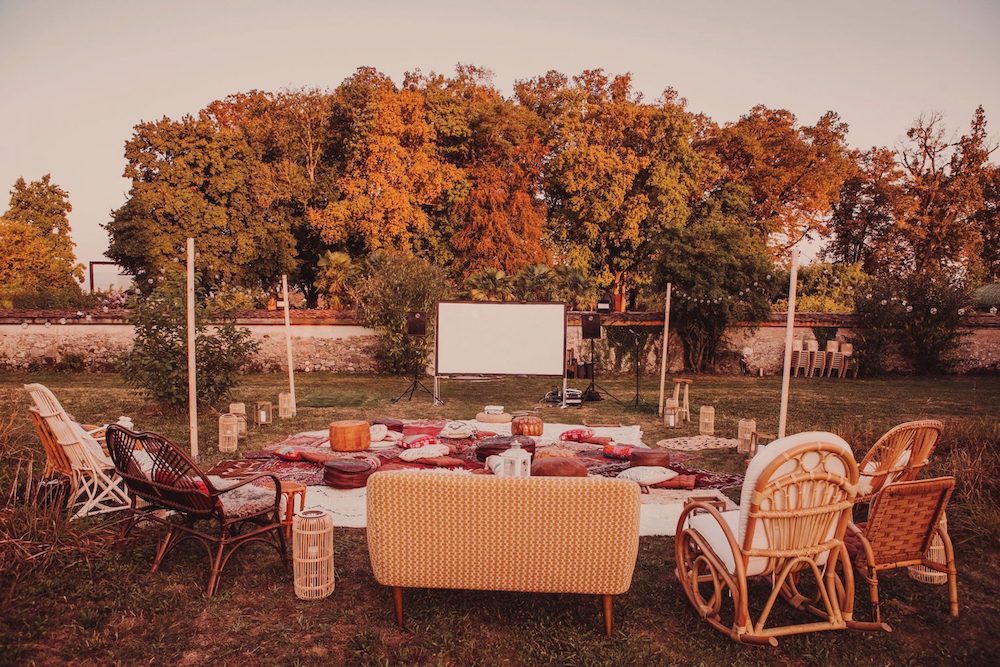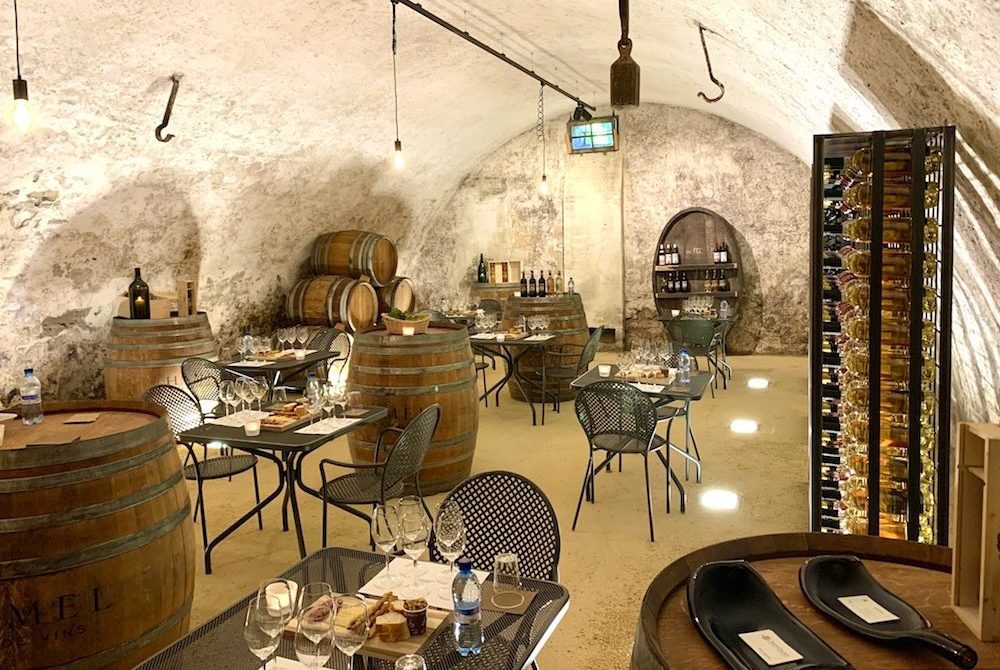 What makes your job special?
My job depends on the weather, so it requires a lot of anticipation and adaptation. That makes it special because it's an element that you can't control and that will always have the last word.
What is your favorite flower?
It's hard to choose between peonies and dahlias… In my garden, dahlias win for their crazy but perfect side! Indeed, their unusual size, their bright colors and their harmonious petals please me a lot. Hundreds of varieties exist, from bright to pastel, offering a complete palette of shapes as surprising as they are beautiful. It is also a flower that blooms in summer, my favorite season.

Your sculptor?
I must admit that I started to be more interested in art when I arrived at Château de Vullierens. Indeed, the 85 sculptures scattered in the gardens did not leave me indifferent because of their size, their history and the way they make the space come alive. I particularly appreciate the work of the Belgian artist Pol Quadens, present in the gardens since 2018. His two monumental stainless steel pieces offer visitors a thousand and one reflections on what surrounds them.

How do you see yourself in 10 years?
From a professional point of view, it's hard to say. I will certainly still be in the tourism business, but who knows, maybe abroad and not in Switzerland. But I am convinced that it will be in a position that will bring me a lot of pleasure and fulfillment, as it is the case now. It is very important for me to do something that stimulates me and that I enjoy. On the private side, I hope that by then I will have created my little family and will still have a great time discovering the world with my loved ones. And if we were to look at it again in 10 years, maybe I would still be at the Château de Vullierens?
If you had to change direction, what would you do? What would be your second professional life?
I am more and more attracted by manual jobs, jobs in the field. I realize that I am not made for sitting in front of my screen for 8 hours. Paradoxically, I would like to go into statistics.
November 2020 / Julie Haering