Will you marry me at Portes des Iris?
The wedding proposal: a key moment in your life together, live it in a traditional or original way; come and discover some ideas to share without moderation!
How do you tell the person of your life that she/he is the right one, the unique one, the one you want to spend the rest of your life with, the one you will always love, in short… how do you make this moment a unique moment that will remain engraved in your memories forever?
We would like to give you a few hints, so that you might be able to take this step in the next few days maybe…
Whether in a romantic and traditional way, sharing a candlelight dinner, or on the roof of the world, as for example on top of the Eiffel Tower in Paris, we give you a small glimpse of some wedding proposals that we have listed for you!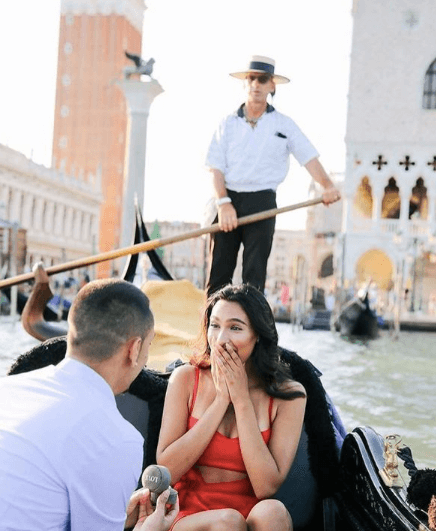 But first, ask yourself a few questions…
Is it the right time?
Have you wondered what state of mind your better half is in lately? Is now a good time for him/her to ask the crucial question of whether he/she will want to spend the rest of his/her life with you? Has his/her mind been too busy with professional or personal worries lately? It may be too early for this kind of reflection…
Is the location well chosen?
Is there a place that brings you together? That you discovered together? Which reminds you of a moment of happiness, your first meeting? Maybe it's time to go back and meet there for a one-on-one, just the two of you? The most romantic will have every reason to remember this attention as the most beautiful proof of love!
The most classic request is often made in a good restaurant. It's a place where it's easy to get the attention of the person in front of you and not have to organize too much 'show' around your request. A few candles, some soft music, a meal with a little water (but not too much, it could make you lose your means!) and that's it.
Perhaps avoid places that are too public, too crowded, nothing worse than being disturbed during this unique moment. And why involve the whole world in a request that in the end is only for two people?
But still, some people need a little help, and sometimes, with the support of people in ambush, it goes even better. We have a little video to share with you of a more than original proposal… Cécile and Loïc got married at Portes des Iris 2 years ago and Loïc's proposal was really original! Thank you to them for having shared it and we keep a very good memory of your wedding 😉
Is it necessary to plan a special outfit?
Some people like to look their best. Is this your case? Will your outfit look suspicious to him or her? So, just be yourself and don't try to change on the very night you want to prove to him/her that you are YOU and that it is YOU that he/she will want to marry!
A ring or an even more personalized gift?
Here too, everyone has particular expectations. For some, an old family ring will be worth a thousand times the most expensive ring at a jeweller's. For others, it will be worth the price. It's up to you to see if the person dear to your heart responds to the language of love, which favors gifts and attentions, or if he/she will rather be fulfilled by your sweet words, the originality of your proposal or your great game.
Here we have reviewed the important points to consider when preparing your proposal. Now perhaps let yourself be surprised by a few original ideas that may make him/her say YES even sooner 😉
– Tattoo the question on your hand and ask him/her to give you an identical answer the next day.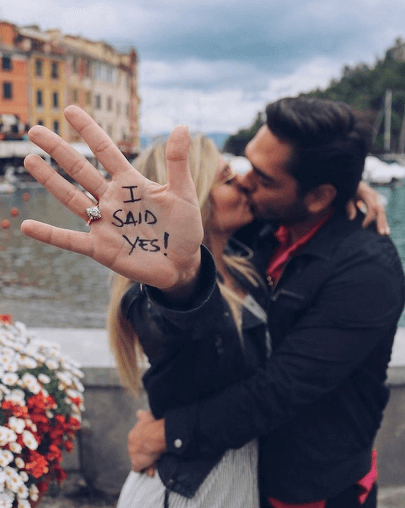 – Ask your youngest child to draw a picture and write the request, which could be: "Would you like to marry Daddy" or better yet, ask your youngest daughter to make a small letter soup for dinner; she will write for her daddy in small pasta the sentence: "Ti voglio bene, marry me! "Surprise and emotion guaranteed!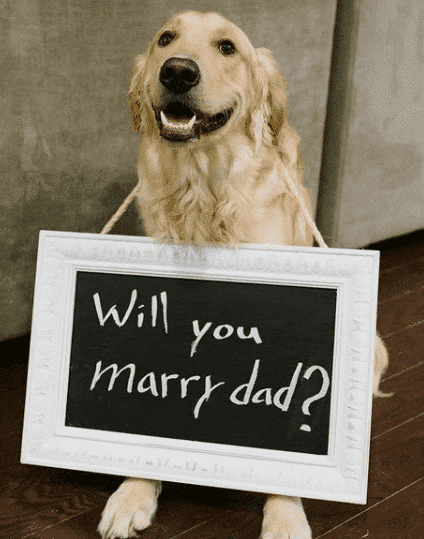 – In version 2.0: create a blog, a website that tells the story of your life together, a film that recounts your moments of happiness and where the fall is inevitably the key moment of your request.
– Ask him/her while playing. He or she will be all the more surprised since it is rarely at these times that requests are made. So dare to be original and you will certainly not be disappointed by the answer…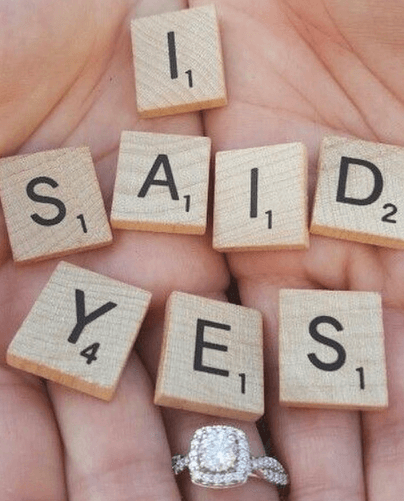 In Vullierens, we have a beautiful place to allow you to make your announcement in a more than original way. We put at your disposal one of the largest gardens in Switzerland where you will certainly find a place of predilection to allow you to make your request out of sight, in a setting of nature and tranquility.
Our gardens are open to the public from Easter to the end of October. Every weekend and even every day from the beginning of May to the end of June. You will find multicolored beds of various flowers, all more beautiful and offering incredible scents.
Here's a little photo tour of our different gardens, where you will also find a lot of sculptures that will allow you to embroider around a story, organize a little snack or maybe even have a photographer come at the right time. We will be happy to help you organize all this and some of our photographers will be delighted to offer you personalized photo sessions at the estate. Don't hesitate to let us know about your plans!
If your dream is to get married in a unique place, think of Portes des Iris for your wedding reception. You will be able to organize your ceremony, whether it is civil, secular or religious. We have dedicated spaces ready to welcome you in all seasons and in all weather.
Your day can already start with your preparations directly at the estate. We offer you separate rooms, to keep the surprise of your elected person at the time of the ceremony, so that you can prepare yourself in complete tranquility on the spot.
What could be simpler than to plan your whole day at the same place?! Portes des Iris offers you this possibility, you can imagine your traditional wedding cocktail on one of our terraces, your garden party under a shady tent, an intimate dinner for only 20 people or a large reception for up to 450 guests, your room set up by the light of the full moon, your fireworks with music and most of all… your party until the end of the night, since you will be able to dance until 4 o'clock in the morning!
Don't hesitate any longer! Make your request, come see us and we will help you coordinate together the most beautiful day of your life. Because, at Portes des Iris, what is important to us is that you be all to your HAPPINESS!
Corinne Salvisberg Perrone, January 2021