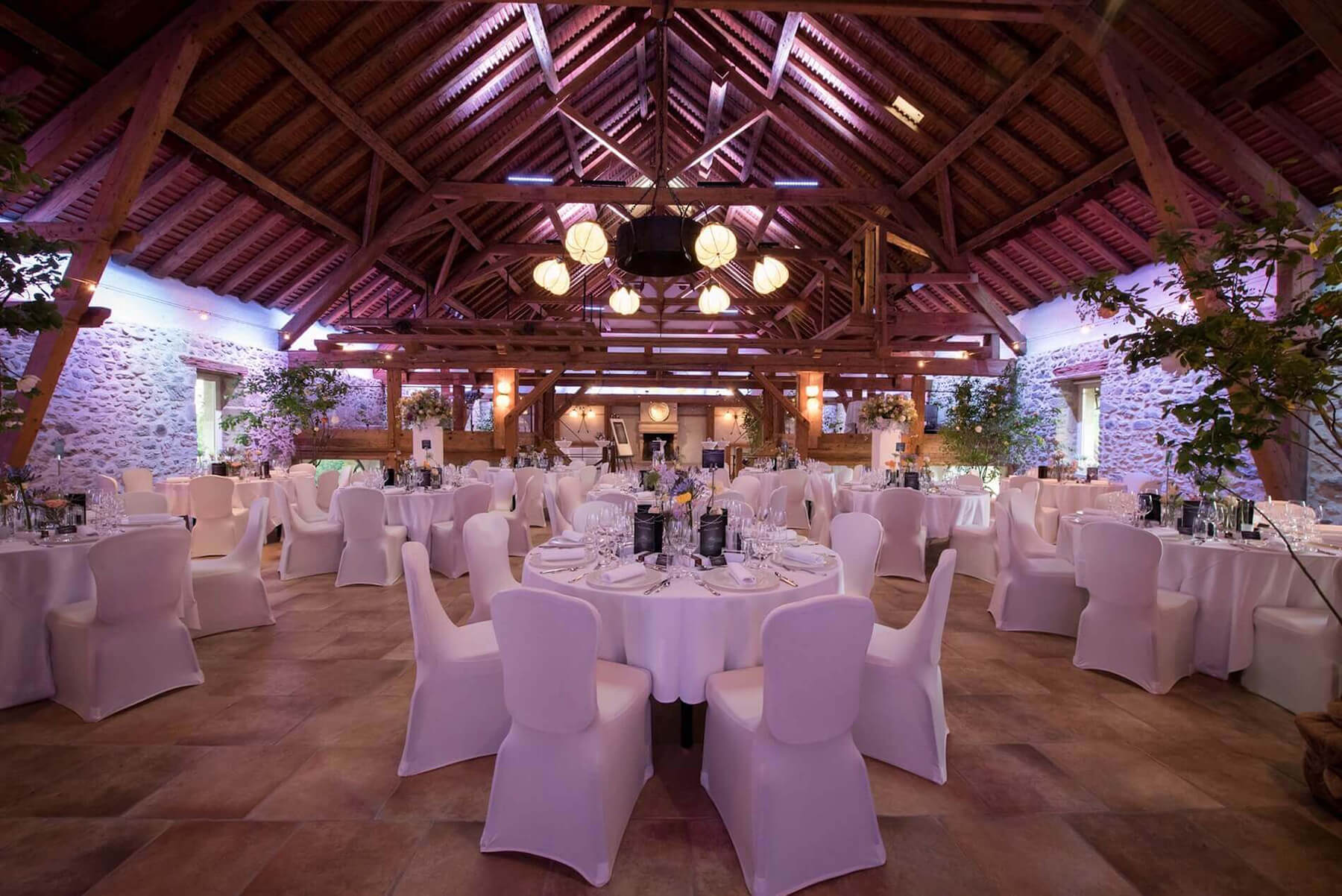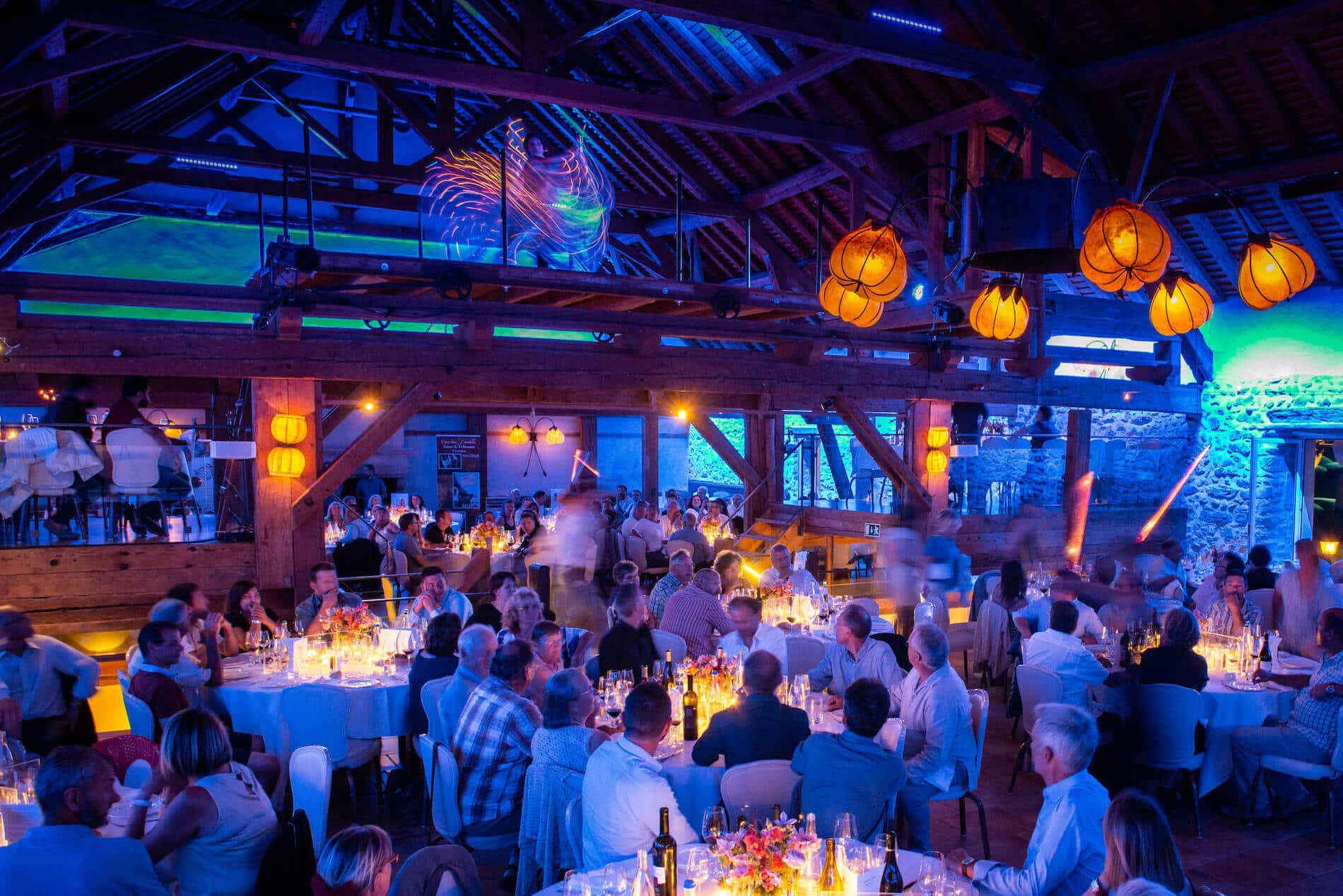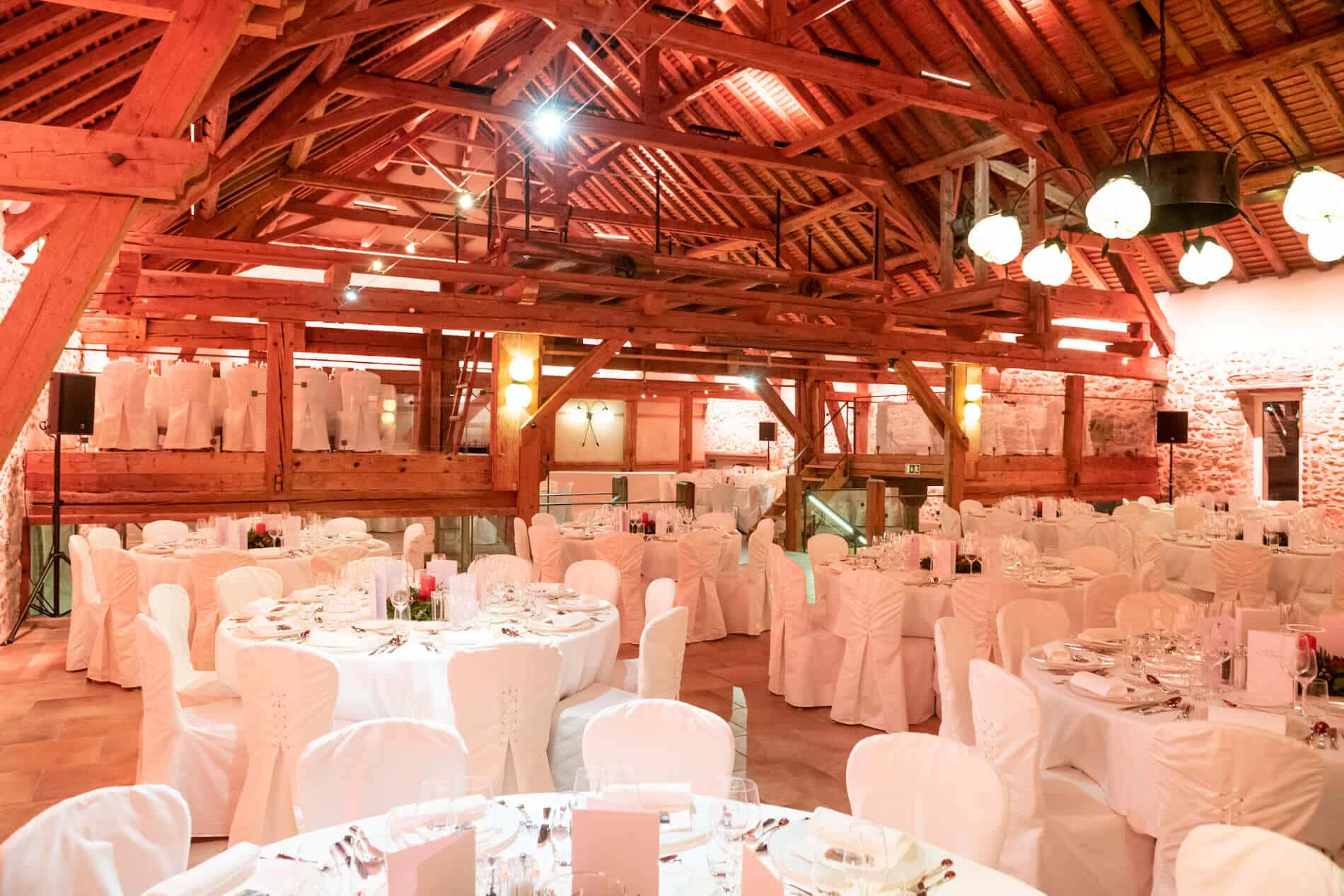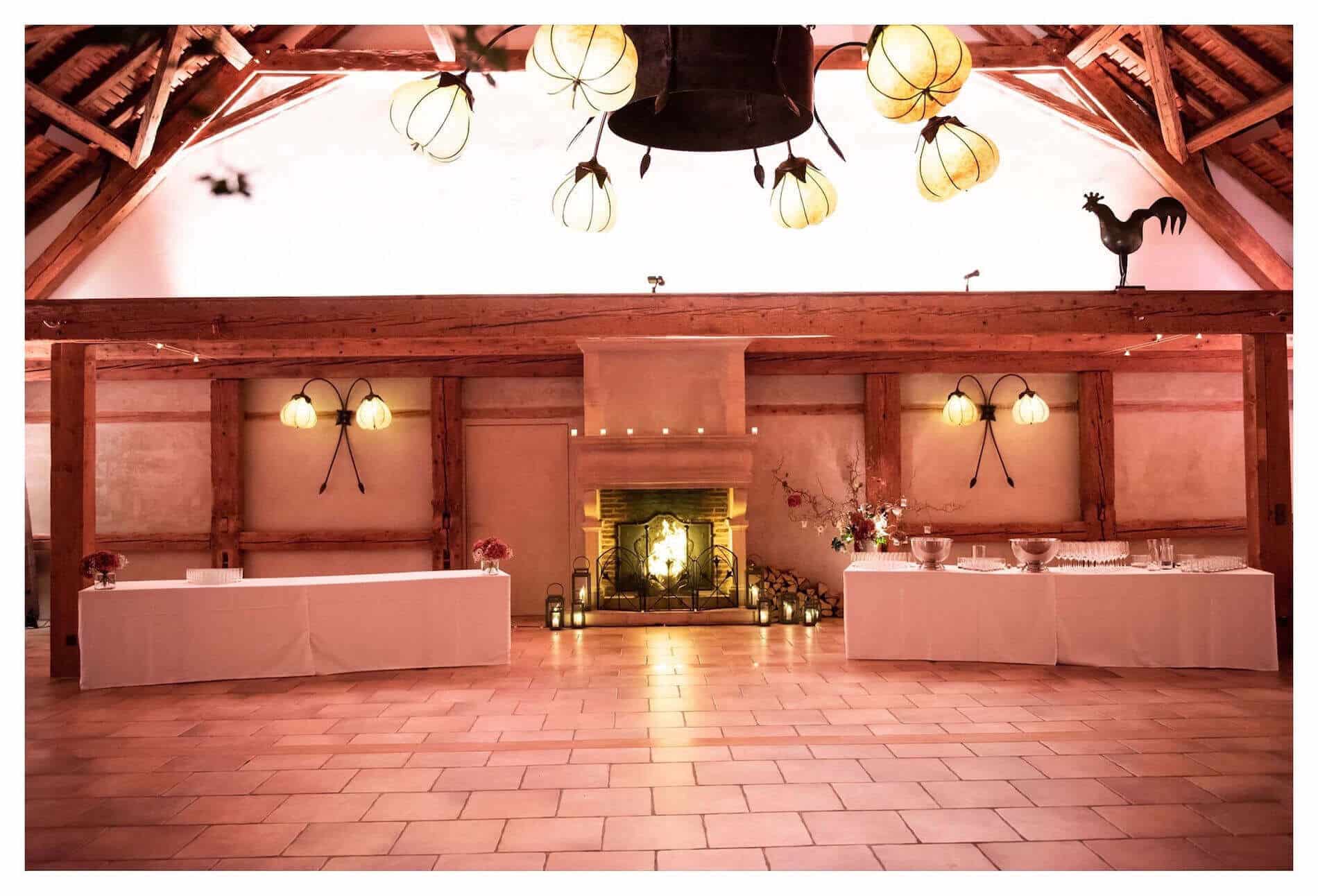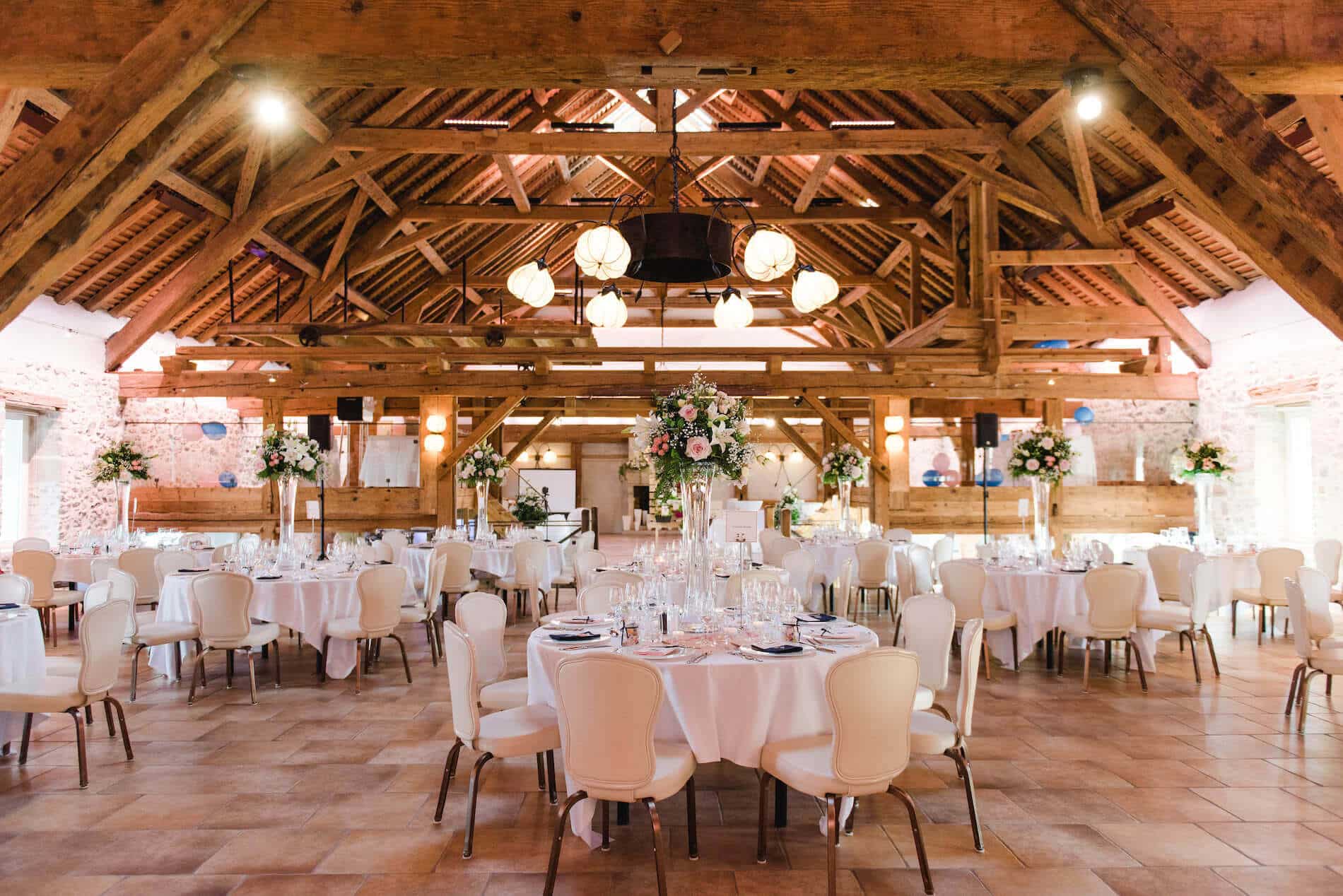 Located on the first floor, this exceptionally large and magnificent room has an ancient fireplace, a 12 meters high wood beam vaulted ceiling and four independent multi-use platforms. It is equipped with two light systems that can be managed and beamed separately including a LED system allowing chromatic environments on the walls and ceiling. Ideal for:
Seated dinner, cocktails parties, aperitifs
Dance floor
Conference, workshops
Product launches including large volumes such as cars, machines. A travelling crane allows easy access to the room.
A fully equipped professional kitchen is located on the same floor.
Surface (m2)
490
Surface (sq. ft.)
5'274
Lenght x Width (m)
32.5 x 15
Lenght x Width (feet)
106 x 49
Height (m)
12
Height (feet)
39
Seminar, school style or in "U"
– With rectangular tables and chairs conferences
250 / 2 x 50
Banquet, Dinner
– With round tables and chairs
450
Theater style conference
– With chairs but without tables
500
Aperitif
600
Diner cocktail
450