10 good reasons to get married in Spring
Formerly fixed in our mind, marriage is no longer exclusively a summer affair! While summer retains its inescapable advantages, it is not alone in bringing charm, gentleness and romance to the great day that is your wedding day… We will therefore reveal below the main assets of this wonderful season that is Spring to say a big I do to !.
The flowering and colourful landscapes that our beautiful region has to offer
So on this point, everybody agrees… spring is above all about flowers! Indeed, we have irises but NOT THAT!!!!!! From March on, our gardens are filled with a thousand colours, giving way to wisteria, tulips, narcissus, daffodils, bluebells and many others! .. what magical and incredible landscapes nature will offer you in these months of revival. Your decoration, your couple's pictures, the eyes of your guests will greatly benefit from it, and it would be a great pity to miss it.

Your service providers and their availability during preparations
It is well known that professionals working around weddings are very popular during the summer season and therefore quite busy. Your preparations, which will take place in the winter, will benefit from the attentiveness and availability of each of your stakeholders, who will also be delighted to see beautiful projects to come. No waiting list for fittings, no unbearable schedules for tastings, and all your needs will be listened to and accommodated! And what a great way to survive the cold and wet January weather than to get comfortably settled in and start planning your spring wedding!
The soft prices still practiced until mid-April
The past years have shown us that March and April are months that deserve to be considered… however they still appear in our "winter" offer and you will benefit from soft prices as well as many small advantages and little extras. And we are not the only ones who offer them, most of our privileged providers follow us in this special offer!
The Weather
You won't suffocate in stifling heat… Mr. will be able to keep his nice suit, without melting entirely inside, and your dress will just be nice to wear throughout the day and evening (because we don't say so but heat wave and big lace dress can be a big challenge for women!) The sweet spring days, the magic of this nature that sees the day again after its winter break, the sun that floods the atmosphere again with its soft golden rays, while leaving a little room for a fresh breeze that will delight the bride and groom.
Unlimited decoration and inspiration… an infinite palette of colours!
We're not going to tell you again how much spring is associated with colours and, above all, nuances? Okay, we'll tell you again… it's indeed the entire range that you'll have at your disposal as a playground for your decorative inspiration. Above all, let your imagination run wild… pastel tones rhyme with sweetness and will make your theme a timeless moment filled with softness. Bright tones like flowers, but also rapeseed (very present around us at this period) will immerse the atmosphere in a well-deserved and much appreciated winter exit; and the shades of white and the play of mirrors will be able to sublimate the fire waiting for you in the beautiful Dorianna room! All you have to do is choose according to your mood, your tastes and your desires.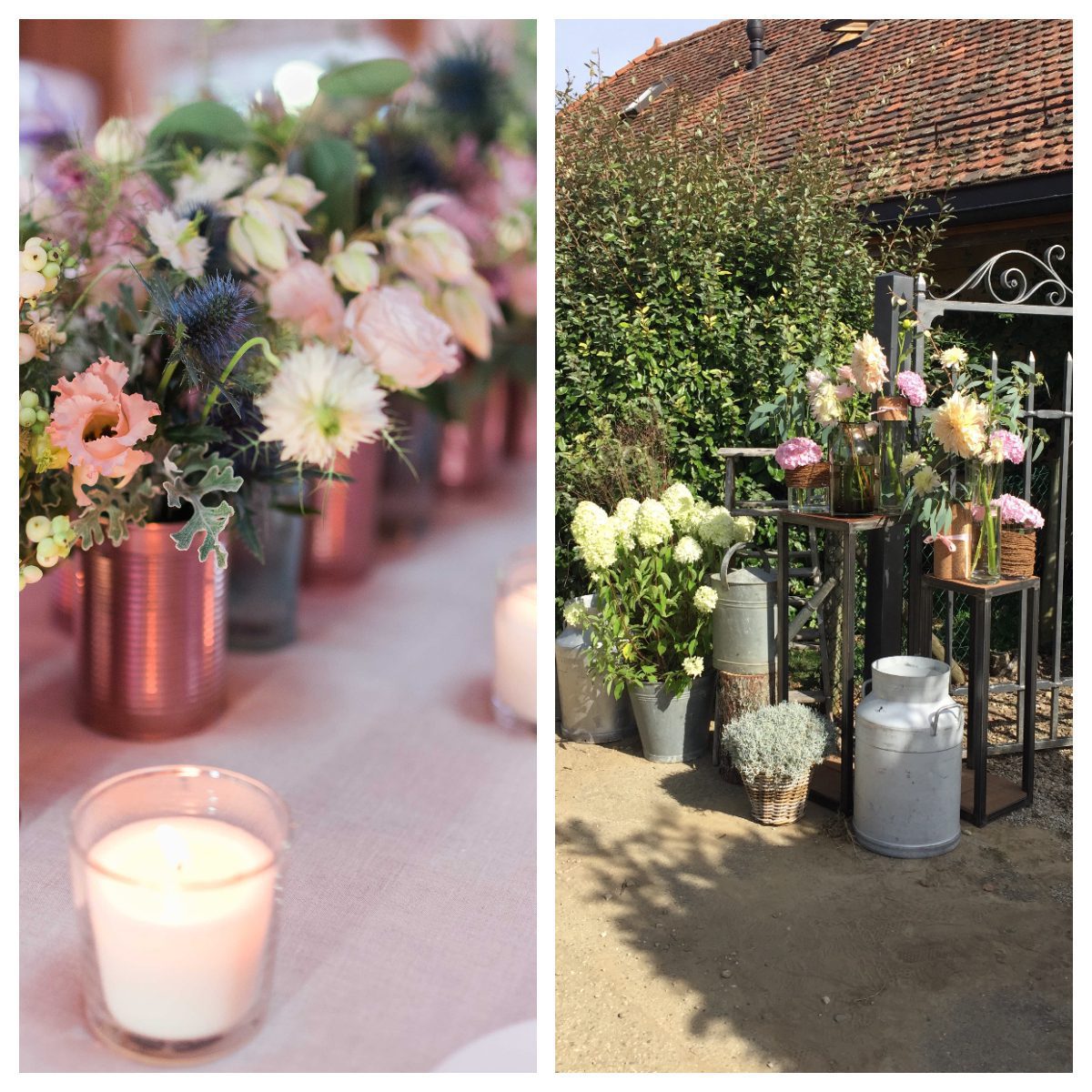 The DRESS and the accessories….
What a pleasure to play with a panel of possibilities…today there is no limit in the number of accessories available to enhance the dress you have chosen! Comfortable shoes, but also a small plaid in faux fur for the end of the evening. Two dresses for one? It's also possible! Modular lace sleeves or pretty cape incorporated to keep your shoulders warm? Everything is possible in spring.
The many public holidays and vacations
Easter, which often falls quite early in the year, is followed by many long weekends that also leave the possibility of celebrating on a Friday or Sunday…. your guests are much more available, with an overwhelming desire to enjoy the first beautiful days offered by mother nature – and by you!
Seasonal delights
We are very fortunate to live in a region where slow food is still our motto… and guess what? This term takes on its full meaning in spring! Have you ever heard of Vullierens' asparagus and strawberries? The caterers are tearing them up and they will titillate the most selective gourmets. Endless variations of freshly picked fruits and vegetables, a variety of pleasure and authentic flavours from our beautiful country! Meat and fish are also in the spotlight, and will have the chance to be highlighted by fresh and regional flavours.
Let's also talk about the many fruity beverages, with or without alcohol, freshly pressed or smoothed… they will leave a lasting memory of the moments of taste delicacy that they have provided for all of you!

Brightness for your photos
Have you ever experienced the quality and clarity of the landscapes in April? The sun's radiance turns golden as early as 5:00 p.m. to reveal the magic of the instant… bright colours, radiant flowers, white cherry trees, rapeseed in the fields, yellow wisteria and many other treasures will invite themselves into your memories with an unforgettable shooting session in our gardens.
In or out, you'll make everyone happy!
Of course, in spring, the nights get cooler quickly, as much as the days can be mild and beautiful. What could be more complete as an experience of Portes des Iris than being able to combine ceremony and aperitif on an outdoor setting with a meal by the fireplace? You can then truly claim to have enjoyed every aspect of our beautiful estate!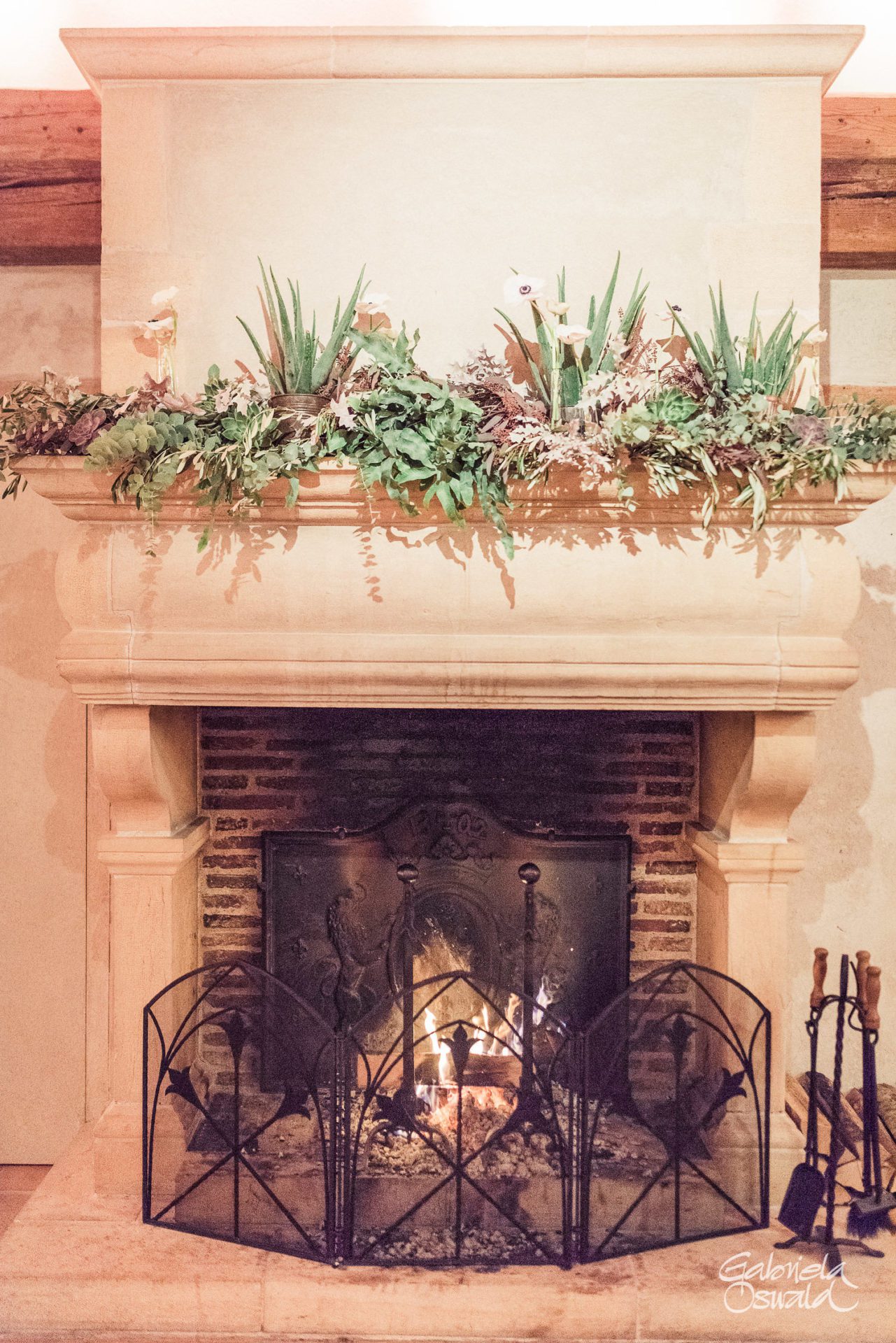 Don't hesitate, we still have a few dates left in 2021….
July 2020, Aurore de Comarmond