Whether you are 40 guests, 400 or 2'000, our terraces and gardens allow all parties day and night! Enjoy this enchanting setting, in the heart of our spectacular gardens. Let yourself be charmed by a breathtaking view! Our suppliers will inspire you with their culinary creations, entertainment and summer drinks.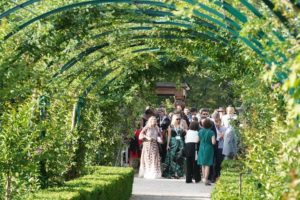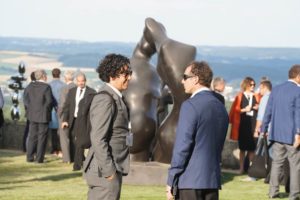 The evenings can play overtime in the adjacent building until 04:00 am, an ideal proximity in case of uncertain weather!
So you can be sure to continue the festivities until the dawn!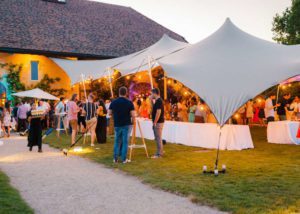 BBQ, buffets, cocktail parties, culinary animations and live cooking are all possible! Why not organise tastings of local beers or of our estate's wines?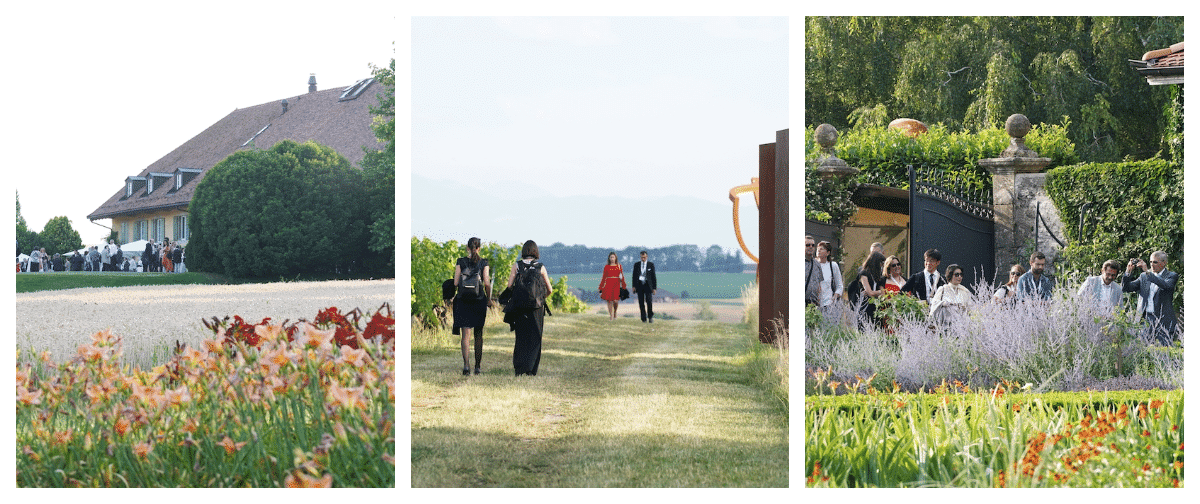 A food truck with homemade ice cream or coffee? A photobooth in a vintage bus? We have many ideas and quality, original and competent service providers.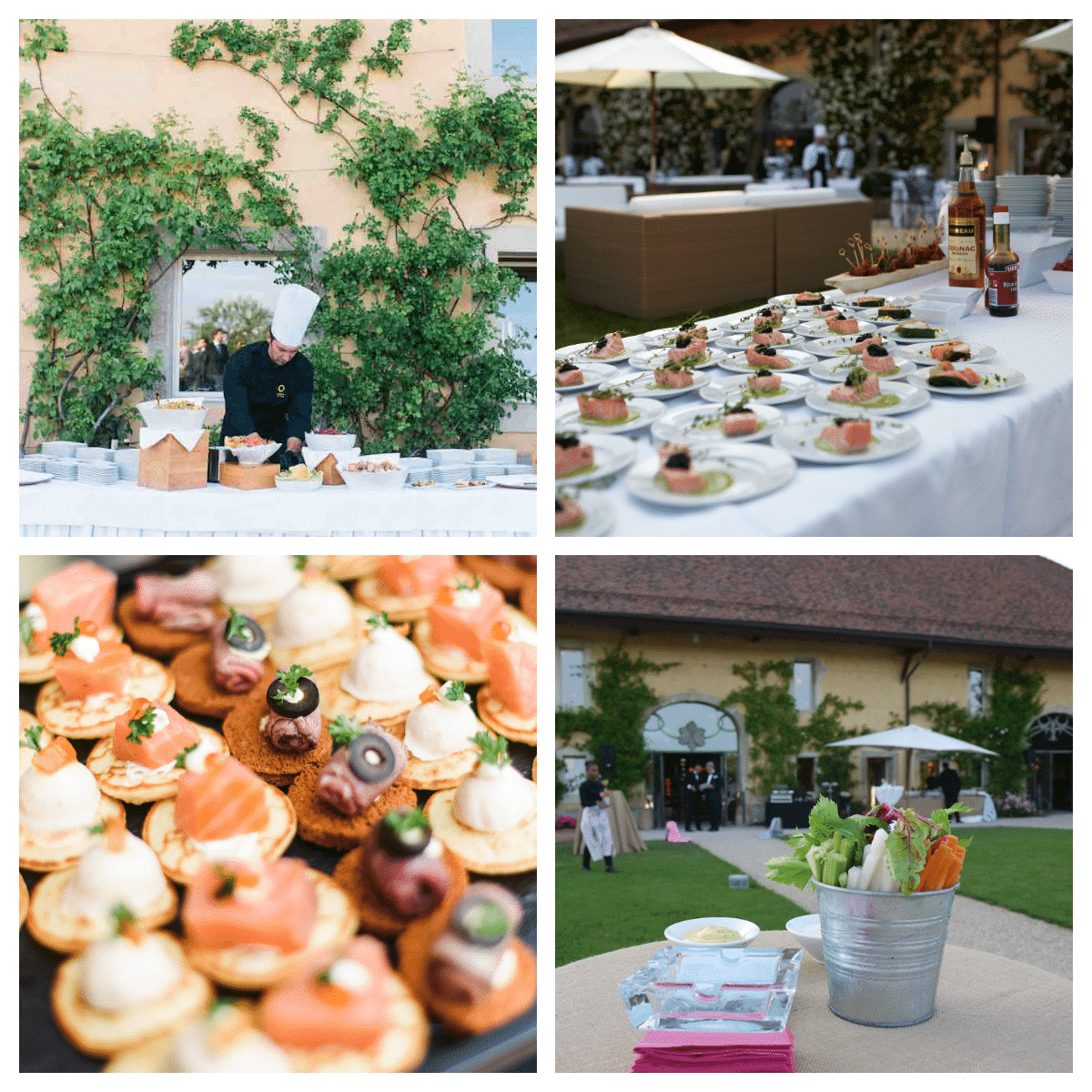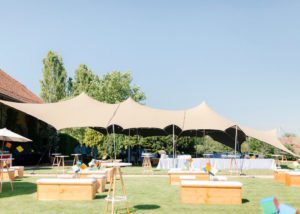 Children are invited? no worries, we have enough space for bouncy castles, animation stands, and a back-up solution to keep the activities going in case of bad weather. The little ones and their mothers will be able to take advantage of our small rooms fitted out as a playground and rest area.
New activity at the Château de Vullierens: children can go from our terraces into the small woods of the Château, a 5-minute walk through the gardens, and discover the Kingdom of the Lizard King. Landart, educational trail and nature playground await them. Gift idea: the bilingual French/English book inspired by our Kingdom, written and produced in Switzerland: Le Royaume du Roi Lézard, by Gaëlle Gygax-Zosso.
We can also organise Red Cross certified baby-sitters on request.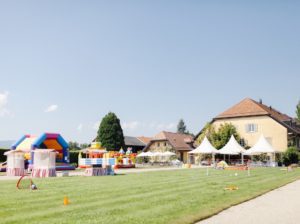 And why not ending this beautiful evening with a big surprise for your guests? A truly unique performance?
We have ideas and contaacts for you!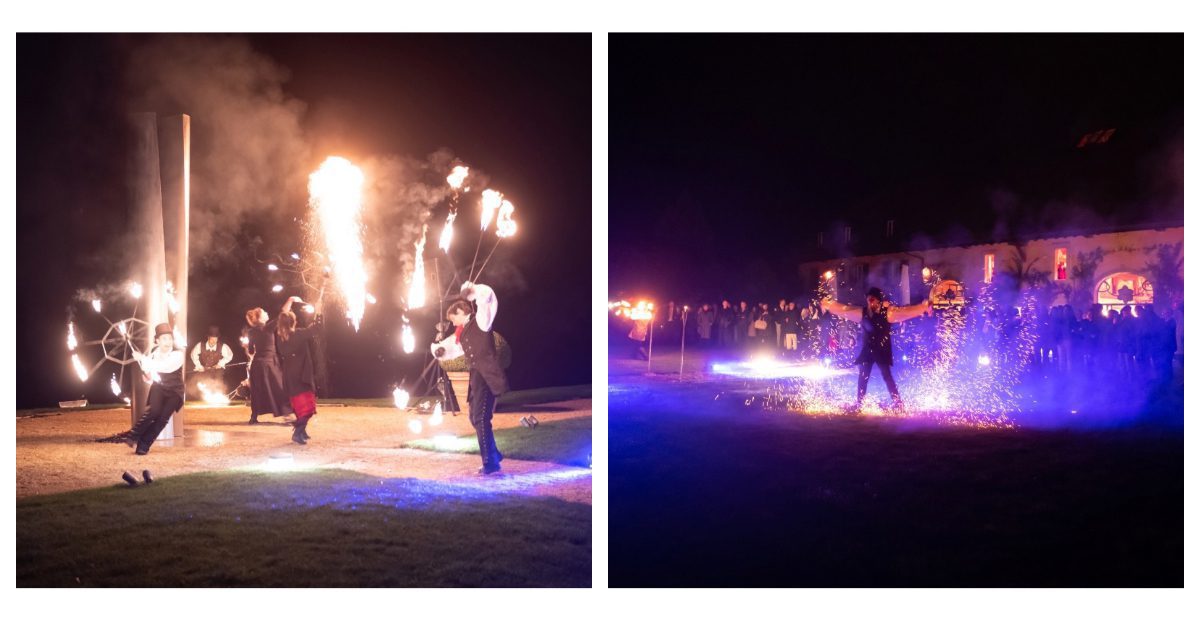 Are you considering this theme in winter? Take advantage of our 3 floors to create a summer atmosphere inside, we have what you need in terms of entertainment and decoration!